How to make her say YES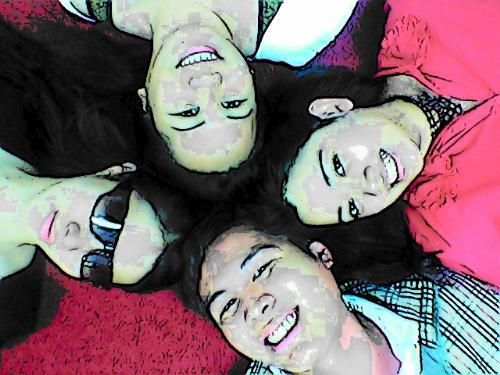 Canada
February 20, 2007 11:13am CST
Okay, i want to get into the mind of the guys and know what they try to do or things they do to try to win girls they like. Or even those who just want to be able to make the girls like them.. What methods or techniques maybe do you have. Did you fail or succeed?I hvae two brothers and growing up i often hear them say all oen has to do is let the girl talk and talk like the guys are listening. Or other brother said, he does not need techniques coz his charm is enough to work magic.:P
7 responses

• Philippines
22 Feb 07
First thing I would do is to overcome my fear of the odds that she might just dump me, then I always have to be true to myself. I don't wear a facade just to win the girl which the other guys are doing. Well, I just don't find it effective coz I'm sure sooner or later the girl would find out the real person and you and that's more scary that being dump in your first attempt. Clean intentions and No pretensions!!!

• Philippines
1 Mar 07
thanks for the best response, friend..it brightens up my day! Godbless!

• United States
20 Feb 07
The best thing I can do is just be me. So far that hasn't worked yet. I don't try to do anything that i wouldn't be willing to do later on after we are together. That would be trying to be fake and then having to be fake the rest of my life to be with her. That's why I just be myself.

• Philippines
20 Feb 07
Hi, Methods in winning a girls heart differs from one guy to another. But basically, in order to succeed, i think it is best for guys to show who they really are. Keeping their real self from girls would not help. It is better to be open and give the girl the attention and the care she needs. Every girl has different personalities and this is one factor that guys should consider. They should know the girl better for them to know what are good and bad for them. And the best way is to show them real and unconditional love that they can offer.

• United States
20 Feb 07
I know for me personally the best way to get a girl is to be confident in yourself. I was a late bloomer, didnt even really have a gf in highschool. But college changed me, I wasnt so nrevous to talk to girl anymore, I just matured, believed in what was right, and they came to me. I've always had a sense of humor so that always helped me. I used to go all out when it came to trying to date a girl in highschool and it made me look desperate, but now,(If I was still single) If I saw a girl I liked I would just start normal convo with her, if I liked her smile I would tell her up front, I like your smile and then smile back, no games no lines, just truth....I think if you say what you feel, how can you go wrong. if the girl is wiered out, then I just apologize or something, if she is still wiered out, then I move on...Usually I read what a girl is doing, like if she plays with her hair, if she makes direct eye contact, if she asks questions about you, or does she sit with her arms crossed, or start looking around at other people, or not smiling.......Its easy to get a girl to like you, be confident and dont pay attention to yourself and wonder what you are doing wrong, just pay attention to her and if she likes what she hears and sees!!!!


• Italy
20 Feb 07
First of all let me say that there is no technique. When a boy meet a girl something can start or not. If there is feeling everything can happen. By the way, I agree with your brothers. A man has to listen the girl and need also charme. Both things but they are not a technique.

• Philippines
20 Feb 07
there is no given exact technique to get someone. the only tried and tested way is to develop your confidence .once you have mastered the art of believing in yourelf without being so proud , you will gain not only the girl of your dreams but you will gain a lot of good friends,as well.