Shopping Daily?

India
9 responses

• United States
20 Feb 07
When I was in school, I would have to pass by the mall to get to the transportation I take home so I always pass by for at least food. Or if my baby needs diapers and milk. The mall was like an extension to our school, everyone hung around there because there was no place in school to sit down and relax except the small library.

• United States
28 Nov 07
As I am semi retired I driove to stores and or malls and window shop almost daily. Its a fun and cheap way to shop daily. HAHAHAHA!! HAPPY POSTINGS FROM GRANDPA BOB !!~

• Philippines
21 Feb 07
Not really. Whenever I shop, I always makes sure that I have everything listed so that I won't waste time going back for forgotten items. And I don't spend my money shopping for things, just for the essentials. But I do indulge in food.=D

• India
28 Nov 07
I am not a billionnarie to go for shopping everyday. And also there will not be anything I need to buy everyday. I do not go for shopping and my wife does. She goes for vegetables once in 2 days, groceries once a month, consumer durables or other purchases once in 3 months and clothes once a year.

• India
28 Nov 07
Not only billionaires go for shopping everyday.... the common people will love to do so... its not your hobby...i think..but some people do.

• United States
28 Nov 07
Gimme all your money and I can show you how easy it is to shop daily. HAHAHA! Seriously, as it's just me my wife and father in our household we shop for food and household items as we need them actually. Now we also shop on Sundays for anything that catches our eye and we can use or need as it's my wifes only day off of work. What better way to spend a day off than spending huh? HAHAHA!! HAPPY POSTINGS FROM GRANDPA BOB !!~


• Orangeville, Ontario
1 Mar 07
I don't much care for shopping. I tire easily. If I'm with my girls I get frustrated with them because they are either indecisive or they want everything. I usually send them shopping with their Dad because he is the one that has the money anyway. Another reason why I don't shop much - money. Once in awhile I will treat myself and there are certain stores I have to avoid because I would love to buy some stuff. I know I could use a new dress but I don't think anyone wears dresses anymore - skirts & tops, but not dresses. I just don't see them in the stores. Guess I'm not shopping in the right places. LOL! I'd rather spend my money on books or computer supplies or writing supplies.

• Canada
20 Feb 07
Unfortunately I'm a shopaholic. I shop probably 2 or 3 times a week, not including grocery shopping. That's something I definitely have to work on!

• Netherlands
20 Feb 07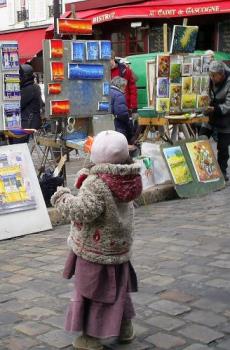 I bring my daughter to school daily while waiting to pick her up from school, I do my shopping. I go in and out almost in every shops in my area. Supermarket, clothing shops, books shop, toys shop, etc. I hardly go home with empty hand.....a bit shop-aholic...I think

• Philippines
20 Feb 07
Oh yes, if only money is not a problem i would defiitely love to do this everyday! Such a fine hobby isnt it? But, since money is hard to earn, i only get to do window shopping daily.