Where is my mother-in-law?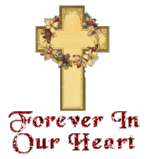 United States
February 20, 2007 3:45pm CST
Like I said in a previous discussion, my mother in law passed away on Jan. 16, 2007. She was vacationing in Alabama, when she passed. Her wishes were to be cremated, and on a later date, be scattered in Virginia, where she was born. So arrangement's were made to have her cremated and shipped to our home in California. My husband, son and father in law, returned to California, believing the ashes would be here in about ten day's to fourteen. About three weeks after she passed, and we had still not received her ashes, my husband called the funeral home and was told that she still had not been cremated, because the doctor had not signed the death certificate. He called the doctor, who for whatever reason, could not explain, why he has not signed it, but assured my husband it would be done that day, and she would be able to be cremated by Friday. That was two weeks ago and we still have not heard from the funeral home about a date of delivery. My husband is trying to get in touch with the funeral home. I believe there is something going on, I have never heard of a death certificate taking three weeks to sign, unless they can not agree on a cause of death. I've come to the conclussion, that something very wrong happened over there and it's being covered up. Strange thing's have also been happening at home...picture's falling, light's turning off by themselves, a cup went flying out of the cabinet, and so on. My niece say's those are sign's from my mother in law, that maybe she is trying to tell us something. I don't know what to think or do...Has anyone ever heard of a death certificate taking this long, a cremation that has not been done? And believe me, we don't want to find a excuse to file a law suit, it would not bring my mother in law back, I don't want this to happen to anyone else. We need to have some closure and none is forth coming. Thanks for your advice.
1 response

• United States
23 Feb 07
that is the most horrible thing i have ever heard. I my very sarrey that you are having so much truble getting your morther in law home have you got a hold of the athori tes back thire and have them chuck and see why they have nat got them to you after all this time

• United States
23 Feb 07
THank you for your reply and advice