Do you get car sick? Motion sickness? Sea sick?

United States
February 20, 2007 7:08pm CST
When I was growing up, I discovered that I get car sick on travels in the car. We were driving from California to Texas and dad had to stop every so often so that I could throw up. It was unpleasant then and it's an unpleasant memory now. But it's not a total memory because I STILL get car sick IF I am not driving the car. Sometimes I am ok if I am sitting in the front seat but forget the backseat. I will have to ask them to pull over so I can throw up every time. But now, they sell things that I can take for it, the motion sickness pills which sometimes even work for me. I just don't travel much since I guess I am not a good traveler. I do love going over to the California coastline though. Watching the ocean and the sunset and smelling the sea air is very relaxing, calming even. I had to buy myself a CD with ocean sounds cuz I like it so well. It just doesn't seem quite fair for a 45 year old adult to get car sick, you know what I mean?
4 responses

• Canada
5 Mar 07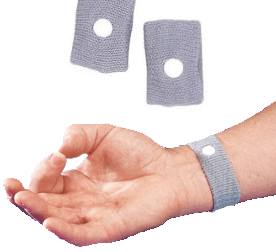 I'm lucky in that I don't suffer from anything like this. My sister used to be a little nervous when we went on boats, but as she got older she grew out of it. There are some wrist band type things in the UK that we can buy at the Pharmacy that actually are supposed to help against Car Sickness, sea sickness and stuff like that, so maybe it's worth looking into those. I heard that they're a lot more reliable than Pills, but I don't know if you've ever tried them or not. I hope this is of some help to you.

• United States
5 Mar 07
Thank you, I am going to check into this because sometimes the pills make me sick too, so a wristband sounds less invasive to my body!

• United States
3 Mar 07
I only had motion sickness once and I was an adult when it happened. I was travelling by trolley to work when a person boarded my car who was wearing a coat that had obviously been recently in mothballs. The smell of the camphor along with the movement of the trolley triggered horrible waves of nausea in me. I had to get off, be sick and wait for another trolley even though it meant being late for work....I really sympathize with anybody who gets motion sick frequently. I don't care to ever feel like that again.

• United States
21 Feb 07
I generally don't get car sick or motion sickness, and I've only had one round of seasickness. It was on a cruise, and we were going through some really choppy waters. The cruise staff were running around all over the place bringing people gingerale and dry bread - it seemed that people were barfing everywhere! I started feeling really dizzy and queasy, but went up on deck and sat in the open air for a while and started feeling better as long as I stayed away from confined areas or the smell of food.

• United States
21 Feb 07
I know all about this I used to get car sick all the time. And the funny thing is I would only get sick when someone was driving and I was in my car. We could be on a 45 minute trip and I'll get sick. Then I could be in someone elses car for a roadtrip and be perfectly fine. Kind of weird, huh?