Friends Or Lovers??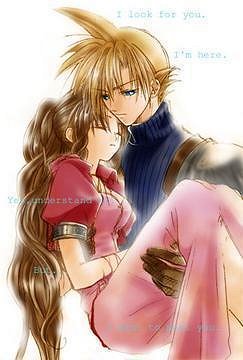 India
February 21, 2007 4:43am CST
Recently, a discussion over friend on a similar topic got me a weird statement: "Lovers come and go, but friends are meant to stay. I'd rather have a friend than a lover, because then the person stays in my life for good, and i don't risk losing him!!"Now, this makes me wonder, is this viewpoint really justified?? Should or shouldn't one seek a lover in his/her friend??I believe, that's the best thing that can happen. It really puts you so much at ease........ But, it seems there are people who think otherwise!! And that has left me puzzled!!Can anyone help??
7 responses

• Singapore
21 Feb 07
"lovers come and go, but friends are meant to stay" . Nice quote, I think. In my opinion, this is quite true. So my suggestion is only fall in love with your friend, when you are really sure that you two will not break up. But , nobody can guess the future, so it is a difficult advise to follow

• India
21 Feb 07
but then here's the catch!! The fear that my friend has, why risk losing a friend to love?? as in, if the friend becomes a lover, then the lover can go... r8?? This is something she fears!! though i have tried to explain otherwise, but it doesn't help!! So, "falling in love with your friend", is what this lady avoids, thanks to her paranoia!!

• India
23 Feb 07
First: You cannot force yourself to fall in love with your frnd coz u think frnds will stay forever.... Second: Forever is a dicy word when it comes to relationships...... There hv been instances when frnds have found out they are no more compatible and have walked outta each other's life.... So why blame love alone..... Not accepting a relationship for the fear of losing it, showz the lack of trust and inability to handle relationships..... Face life as it comes, u cant dictate relationships and say that they wud stay forever... But if they do... U r lucky enough and strong too.... :D

• Philippines
21 Feb 07
before you'll be in this "romantic relationship", you'll start as friends, isn't? and "if" a friend of yours become your gf/bf, how can you be so sure that she/he will still stay with you if ever the relationship wont work? what im just trying to tell here is that,no matter who became your partner in love, might be your friend or not, love will dictate it all, faith will know if you'll end up friend or lovers..

• Philippines
22 Feb 07
thnx. its just that i had a relationship before that we started as frieds but when we broke up it seems like we dont even know each other. it is on how you out your relationship, as i may say. i truly believe that if that one person is meant for you, may he/she be a stranger or your neighbor, love will find its way to both of you.

• India
23 Feb 07
phewwww..... Had to think before putting it into words... SO the delay...[:D] Unlike infactuation and Love, there is a vast difference between two people being friends and lovers......as all would agree..... There are different expectations, limitations and responsibilities with both the relations...... There are many instances where in a gal and boy had been very good frnds and then they realized that they are also in love and would want to spend their entire life together... yet there are many instances wherein the gal and boy have always been very good frnds and remained that way throughout their lives...... Not necessarily that two good frnds would be gr8 lovers... or two gr8 lovers can be best of frnds....... Both the relations are equally important in life... and most of us cannot survive with just one..... At times you can share ur utmost feelings with your close frnd rather than the one you love..... And at times you miss that someone special, the love of your life, even if you are surrounded with frnds..... So which is to stay and which is to go..... is decided by your choice of person and your destiny not the relationship.... But wat best if you find your soulmate in your best friend... or best frnd in your soulmate..... Also u cannot seek love in someone coz he/she is your best frnd or vice versa.... These realtionships develop at different platforms.... But if it does happen nothing better than that.... And if not.. never mind.. U can still be good frnds to one person and be the love of another.......[:D]

• United States
21 Feb 07
IMO friends come and go too....friendships much like intimate relationships dont alway last forever and to think they will is just setting yourself up IMO..I personally think that friends and lovers come and go but family is forever...keep in mind that to me, family is NOT necessarily your legal or biological family..

• Indonesia
21 Feb 07
I always seek a lovers mate in among my friends. Why? Its becuse i want to make a long, an seurious relationship, not for month or two but years and decades. So, i prefer to choose from the people i have know their characters. If you are friends you wouldnt hide your true characters to your friends. Thats what i looking for. I dont believe in short relation will last, becouse they always hide their 'bad habit' or something like that, and will be uncover after the marriage. I dont want to regret.

• Australia
21 Feb 07
my lover is my friend. very best friend. true love can never die so whether they are your friend or your lover once there is love i id forever

• Cyprus
21 Feb 07
love and frienship are two thinks of another species-they do not much-they cannot nuch-this is life-this is human nature unforunately