Is there a food you simply detest?

United States
7 responses


• India
21 Feb 07
there are food avaiable at my region...al the traditional food... i just hate them...all other people think that they are a delicacy.... i cant stand those food.. like appam,puttu,upumav

• United States
21 Feb 07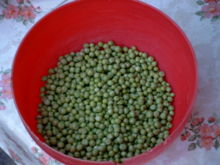 Ugh...my Mom used to cook liver all the time when we were growing up because it was inexpensive and healthy. What made matters worse is she loved green peas. ANother food I absolutely loathed. It used to try and eat both with a heaping spoon of mash potatos but it really didn't help.


• United States
21 Feb 07
Have you ever tried a fresh steamed one? These are really good and vary much from the ones you buy in a can or a jar. Those are just the artichoke hearts. But the tips of the leaves off a fresh one are great dipped in butter and salt, or some people use mayo.

• United States
21 Feb 07
Liver....I will NEVER allow that nasty stuff in my house EVER LOL I cant stand it I think its positively disgusting and should be banned from grocery stores around the world LOL

• United States
21 Feb 07
I can't stand liver. Just the smell makes me want to gag. My mother used to make us eat it when we were kids. No matter how small I cut it, it seemed to keep growing bigger the more I chewed and no matter how much mashed potatoes were surrounding it, I could never get it to go down and stay there. Talk about gross!