Internet Relationships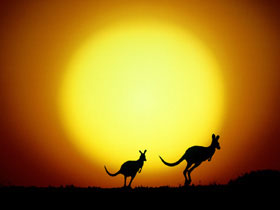 Gold Coast, Australia
February 21, 2007 6:55am CST
What do you think of internet relationships? My friend here in Australia has been talking to someone in the UK for the last 6 months on Messenger, and now they both say they are in love. How can you fall in love with someone you have never even met? My friend is quite serious about her feelings for him, but I am worried for her. She is single, 58 years old, he is married, 61, and still with his wife, but says he is going to leave her and come to Australia to be with my friend. What do you think?
4 responses

• Singapore
24 Feb 07
Seriously, internet relationship is okay if both parties are unattached. In this case, your friend is involve with a married man. Plus I think this guy is trying to play on her feeling knowing that she is single. It can be very traumatic outcome if he is really playing on her feeling at this age. I doubt that he will leave his wife just to be with your friend. Do talk to your friend on the consequence if what she hope for does not turn out to be in her favour. Get her to think of the rational on this relationship. Perhaps she is lonely. Or maybe you can hook her up with a single man here in myLOT or any of your acquaintance.

• Gold Coast, Australia
24 Feb 07
He is married but has no children, and he hasn't had a relationship with his wife for the last 20 years he says. This is very much out of character for my friend to let herself get into a situation like this and that's why I am worried for her. I have talked to her of the consequences if things don't work out, but she is adamant that they will, because they love each other! What a good idea to get her into MyLot! Thanks.

•
21 Feb 07
I am here to say, internet relationships do indeed work. I am living proof. I am from Alaska and I joined one of those online services. We started out by sending emails to each other. We then progressed to instant messenger and then actual phone calls. He is from Scotland so I wasn't able to meet him till the following year. But, we got engaged 4 months before I met him. Three months after that we were married. I moved to Scotland in 2001 to be with him. We have been happily married ever since. So, yes internet relationships do work. If you hook up with the right person, you can learn a lot more from them through emails than from face-to-face encounters. You tend to open up more, and the truth will flow more easily. Your friend has got herself into a situation. She has fallen in love with a married man. Did she know he was married before they got serious? If he were to leave his wife, odds are he may leave your friend as well. I think she should find someone that is available. Breaking up his family would be a lot of guilt to carry around.

• Gold Coast, Australia
24 Feb 07
You are the exception to the rule spiritwolf, and I am glad it worked out for you! You must understand the situation more than anyone because you have gone through it, and have ended up very happy. I am very sceptical though, about this man and his motives - it just doesn't sit right with me if you know what I mean. She said that she probably knows more about him through emails and messenger than she would seeing him in person because they open up more to each other. She did know he was married before they got serious, it just started out quite innocently talking to each other and after about 3 months he told her how he felt. He says he has no children and that he has no relationship with his wife (not for the last 20 years). I just feel she is taking a big risk with him. Thanks for your response.

•
21 Feb 07
I don't think you can be in love with someone you haven't met. I have chatted to people online before and thought we would get on really well but when we met we didn't get on at all. I think your friend should be very cautious about this and wait until she meets him before deciding whether it is worth making a relationship with him.

• Gold Coast, Australia
24 Feb 07
I don't think you can fall in love with someone you have never met either, especially on the internet. However, look at spiritwolf's comment, but she must be the exception to the rule, so it can happen. I think that time will tell - one way or the other. Thanks for your comment.

• India
21 Feb 07
"To each his own"...but we have to take responsibility for our decisions. Every individual has his/her own perception of love. Your friend is old enough and mature enough to know what is good for her. But do you know love is blind, am not sure she has thought it over in her mind, she is simply following her heart...which is good, provided she is ready to face the consequences....even if this guy does leave his wife and come to her, is she ready to face the guilt of breaking another family?????????? She really needs to think it over, before taking such a huge decision. I am not being judgemental, just being practical

• Gold Coast, Australia
24 Feb 07
Yes, we all know that love is blind (however old we are), but sooner or later we must face reality and I hope this will happen soon with my friend before she gets in any deeper. She is going to get hurt anyway I think. She said she doesn't feel guilty because this man hasn't had a relationship with his wife for the last 20 years; of course, he could just be telling her that. They have no children. My friend needs to take off her rose-coloured glasses I think. Thanks for your comment.