For firefox users........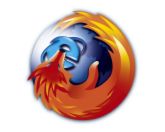 India
February 21, 2007 10:41am CST
I have seen posts people saying that when they hover their mouse over their mylot star they can see how much rating they got what to do if they want to see the same in firefox.I have checkd for it when i saw the post but didn't find answer at that time now i have found that if you right click on the mylot star and click properties there will be a popup which shows how much rating you got in alternate tex field.
3 responses

• United States
22 Feb 07
Thanks for this info. I have asked several people, and no one has been able to tell me. I am using NetScape and have never seen my rating numbers. I shall have to go in through Firefox and look. Thank you Thank you.

• United States
22 Feb 07
It workes the same on NetScape. Again, thanks

• India
24 Feb 07
Even i am having the same problem here, even i am not able to see the stars when i am hovering mine... :( thats really bad that i might have to use IE back again only for this site and too for seeing the stars and the rating ..... what a bad thing to do....