how to making money in internet?

Indonesia
2 responses

• India
21 Feb 07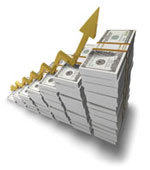 thankyou for your link. pls see my blog to know about genuine paying programs. http://www.spreadcash.blogspot.com

• Indonesia
22 Feb 07
be careful with agloco, they will not pay, please search in mylot faq about agloco... and surfjunky not paid, and the other are small amount of money...

• Indonesia
23 Feb 07
your egold screenshot please or your history screenshot