Name One Thing Your Spouse Did That Upset You REAL Bad But You Laughed Later

Canada
February 21, 2007 1:33pm CST
We Live in Canada. We were moving accross provinces from British Columbia to Saskatchewan to my husbands part of the world. I had never driven on gravel roads and was always a city girl. We had a child 6 years old, no money and a truck load of furniture that probably wasn't worth 500 dollars truck and all, but we were headed for new ground. Oh I forgot to say we had an old Dodge car that was financed. My husband was driving the truck with all our belongings and I was following with the car. Well we finally got to Saskatchewan and we had miles to go on the most dusty gravel road you could imagine and I was left in a cloud of dust. He finally had the good sense to stop and tell me about 3 miles further we'd have to make a right turn. I told him then to slow down all I could see was dust and I had no idea where to go and I was just upset. Yeh yeh is all I got told and we were off again. Well all of a sudden there's a big thump and my car comes to a dead stop. My daughter flew off the seat onto the floor of course back then we didn't wear seat belts, don't think that old dodge even had any. I couldn't see anything so just sat there. The dust settled and there I was. There was nothing ahead of me and nothing behind, so I thought something was dreadfully wrong with my car, and Yes you guessed it hubby still hasn't noticed I'm not behind him. I tryed to drive ahead and all that happened was the motor reved up. I put the car in reverse and all that happened was the motor reved. First thought was Oh lord I blew the transmission out of the car and that's what it appeared to be. I decided to get out of the car and I nearly did a lip stand getting out. I couldn't believe my eyes I was sitting on top of my mattress from my bed. YES all four tires were on the mattress. By time my husband clued in and came looking for me I was NOT A HAPPY TRAVELER, and I'm sure he was wishing right then he'd left me at home. Ever hear the saying work like a dog, well we worked like two dogs trying to free that mattress. It wasn't fit for a tramp to lay on by time we were done. We still had 17 more years of marriage ???
2 responses

• Canada
12 Mar 07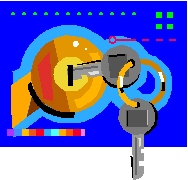 Great story. This is something my husband does and I have made a standard joke about because it happens so often, He is the king of this. He either looses his keys forgets where he put them, leaves them some where and my favorite is he locks them in the car. I have lost count on how many times he does this. By the way do you still live in Sask. I am from Regina and lived here all my life well most of it I am a farm girl from 20 miles out of the city.

• Canada
12 Mar 07
Yes I'm in Maidstone and my kids are in Lloydminster.

• United States
11 Mar 07
HAHAHAHA. This was funny to read. I tend to do the same thing, hurry I mean. But my wife doesnt drive. On the mattress? That's funny. Thanks for a peek into your past & a hilarious tale also. Now my question is, was the mattress saved? Did you sleep on it that night? LOL. I guess that's what they mean by, Falling asleep "behind" the wheel?" HAHAHA. HAPPY POSTINGS FROM GRANDPA BOB !!

• Canada
12 Mar 07
Was the mattress saved ??? LOL LOL NOT You can't even begin to imagine what shape that mattress was in. We definately couldn't use it after that, and I made sure I got the couch. Never thought about it but I like the humor in falling asleep behing the wheel.

• United States
13 Mar 07
LOL thanks for the BR also. Truely appreciated. HAPPY POSTINGS FROM GRANDPA BOB !!