ignorance is not bliss..it costs time and money!

February 23, 2007 8:25am CST
i realised after my blunder in paying 36 bucks for music downloads that i can't download..that the internet is a giant web of confusion and we have to study lots of areas before we blunder into the chaos of trying to purchase online..have you blundered into cyberspace making a booboo like me and if so what did you buy that was a dodo?
6 responses

• United States
23 Feb 07
I have shopped online and have had many great experiences with it. However, someone talked me into investing in an autosurf program about 2-3 years ago and I lost over $1000.00 off of my credit card by doing so. It was a scam site and I was very believable in this person. It was a rip off and I was sick for days. Never again will I invest in anything.

• Richards Bay, South Africa
23 Feb 07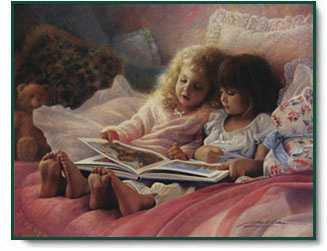 Years ago I bought Musicmatch. My pc crashed not so long ago and I lost my original. Now the old version is not available to download, no matter what I try. I've only got my key and no frigging program. So don't feel alone or to bad


• Canada
1 Mar 07
I once typed $1000 into eBay instead of $10.00 and didn't see it till I BID!!! I had to send a couple of really quick and urgent e-mails, but we got it all sorted out.

• United States
23 Feb 07
Yes! I bought a program that supposedly would make me a home typer and I just needed to pay $10 for the program. As soon as I got it (which took a long time) it was a big scam. It was just a chain letter thing. If you need help finding a website to download music, try imusicshare.com. A lifetime membership is $38 and you have unlimited downloads. I have it and love every minute of it. You get good quality songs for cheap!

• United States
23 Feb 07
We are fortunate enough to not to catch by any scam of online service till now. My hubby does a little homework before bying anything from a new or realtively unknown site. He goes through reviews and all about the website where we are supposed to buy something. Usually we do buy things from reputed site. So usually there is no problem with them. I am sorry that happen to you.