Ode to Hunter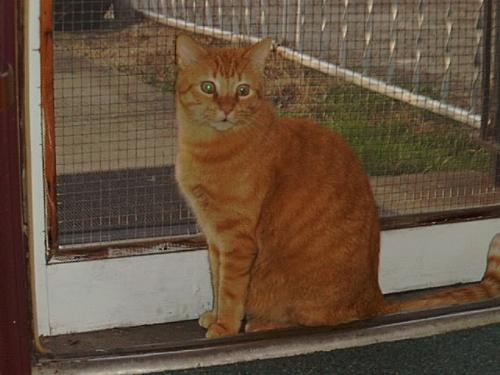 United States
February 23, 2007 11:45am CST
The sun is now rising The window coated with dew I sit and watch the sun rise I feel so all alone The places you've lain are unkempt The silence is harsh to my ears. The poison left you mad with The pain and all the suffering Then the Angel of Death arrived to take you Then Peace, in your beautiful feline eyes. The time has come My mate is here with dirty hands Moist from the fresh dark earth. The box is sealed and sturdy The tears fall down our cheeks That won't cease as you are lowered God Alone Knows who took your innocense. Good hunting safe in Heaven till we meet again. Hunter died 8 years ago as a result of someone pushing poisoned food thru the opened screened window he always napped in. He was an adorable indoor cat, never bothered anyone. Neighbors, try to watch strangers on your street, you may save a child or pet. My young granddaughter could have eaten that food, too, if she hadnt been with me out shopping that fatal day. Thank you!
3 responses

• Canada
25 Feb 07
Bee this is beautiful and thank you so much for sharing this. Hunter was a beautiful cat and looked proud also. Poisoning is such a cruel things people do. I've been there my friend and know the heartbreak of losing a cat to such a dreaded manner. Thank you for sharing this with us.

•
23 Feb 07
oh sos sorry about this sis..i always think animals have a heaven to go too..i love the poem too..may God give it much happiness in a more welcome place..thank mGod at least your granddaughter didn't eat the poisioned food..so so sorry..love and hugs..

• Canada
23 Feb 07
ohhhh so sorry to read all this... this is really insensitve of the person who throw poisoned food liked that. i know how exactly you feel by memorizing that event...!! a big hug for you...