How much pocket money do you give your child?

February 23, 2007 1:22pm CST
Just curious really. I give my daughter who's 12 £30 a month, and lots of her friends get far more. I also like her to do chores and help around the house, not too much though. I find that this gives her a sense of earning it, and she's very good at saving it if she wants something more expensive.
5 responses


•
23 Feb 07
nono no she said £30, lol its the stronger currency its worth about 60 dollers

• Philippines
23 Feb 07
That means you are right in bringing up your child. I can no longer how much I used to give them. It used to depend on how much I've been earning from time to time. Nonetheless, they've grown up to be good ones. My pride. The older two are professionals now. I have a perennial problem with my youngest kid. He has this leukemia since childhood. He had to quit school when his condition worsened and the doctors thought at one time (he was 10 then) that he was dying. By some miracle, he continuous to survive the ordeal. He is 19 years old now. And I am happy to have him around.

• United States
23 Feb 07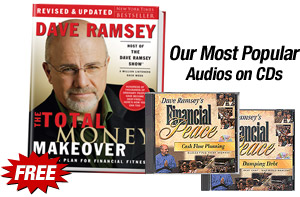 I just started taking a finance class by Dave Ramsey and am starting a new program with my kids. The concept is that I give my kids chores outside of their regular clean their room and brush their teeth, etc...for every chore they do, I give them money. They get paid once a week, like if they were doing a regular job. Their payday is Sundays. We keep tabs of the chores they do on a sheet on our refrigerator, then come Sunday, we add up their earnings and they get paid. From that money, part of it goes towards a savings account, part of it goes towards something they want to purchase, and another part goes towards mission work at their church. This seems to be working for my kids and if they want me to buy them somethiing, I refer them back to their chores and let them know that they need to save money for it and that way they can learn the value of a dollar (or pound). I hope this helps.

• Canada
23 Feb 07
I think you should give them what you think is reasonable amount and an amount you can afford. you shouldnt give them too much if u think that they will just blow it on stuff that they dont need but if you know that they are responsible enough to have it give them as much as you like.