Are gay marriages recognised in your country?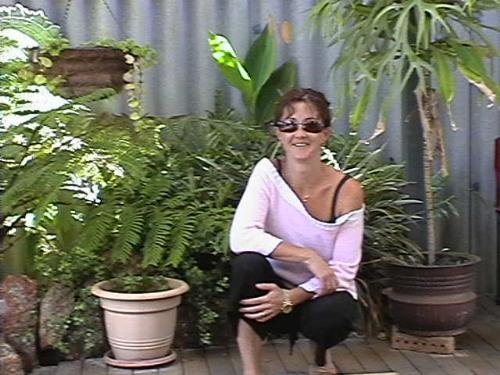 Australia
February 23, 2007 7:08pm CST
Can gays get legally married in your country, or do they just have a relationship. Here in Thailand they can marry, at least that's what my wife tells me, but in Australia, my home, I don't think they can, but I'm not sure. What about where you live?
9 responses

•
24 Feb 07
They were brought in, here in the UK last year or maybe late 2005 under the catchy title of 'Civil Partnerships'. I actually have a relative who is gay and married to another man. Personally I think that it's only fair from a legal POV. Before they were introduced, all long-term gay couples were penalised by inheritance tax etc, as they didn't have the same rights as husbands & wives.

• Australia
24 Feb 07
I can see your point of having all the legal benefits of a married couple, but they're not married according to your law, they're civil partners. Personally, I'm of the old school and believe a maggiage is between a man and a woman, but we all are entittled to our own opinion.


• Philippines
24 Feb 07
No, its not yet legal here in the Philippines. There are some gay people that have relationship with men some accept it but most they don't because we're religious here in the Philippines and believes that God made man and woman only.

• Australia
24 Feb 07
I also believe a marriage should be between a man and a woman.

• Philippines
24 Feb 07
In my country Philippines the only catholic country in asia gay marriages are not allowed. We are very conservative country but we are not against gay I for myself really love them and some of them have talents and they really excel in some fields that they choose. But marriage is another thing and for me it will takes ages to happened in here in our country.

• Australia
25 Feb 07
Are gays accepted into the mainstream society in The Philippines, or are they seen as outcasts? I also believe the word marriage should be preserved for unity between man and woman only.

• Australia
24 Feb 07
You're right. In Australia gay couples are not allowed to marry. They do, however, have legal claims after (I think) two years the same as couple living in a de facto relationship. So if they break up after a couple of years, they can claim support, compensation, etc.

• Australia
24 Feb 07
Thank you for bringing me up to date. I believe marriage should be between man and woman, and I hope it stays that way.


• Australia
24 Feb 07
I wouldn't have thought Malaysia would condone gays. Men are still allowed to have more than one wife. Aren't they?


• Australia
24 Feb 07
It certainly is an odd issue. Sometimes I don't think times change for the better.


• Australia
24 Feb 07
I get Fox News here and it (especially O'Rielly) broadcasts the confusion that is ongoing in the U.S., especially with recoginition in one state and not another. It was this that prompted the discussion.


• Australia
25 Feb 07
You're entitled to your opinion. FWIT I'm not gay.