still love my ex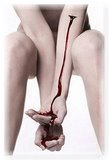 India
February 24, 2007 2:03pm CST
for all those who believed that love was once, n they still remember the first time they saw their ex, and still await for a glance at their loved one even when he or she has left them for someone else, come on in and share ur feelings with those who possess a heart of gold just like yours!
5 responses

• India
25 Feb 07
love!!! what to say about it.. it gotta lot of meaning!!! you fall in love and one day you realise it was not love actully. How can you love your ex when you have parted because he/she is not for you and you realise that was not love. i think loving your ex is just a fooling yourself. we all have to live in TODAY not YEASTERDAY.

• Indonesia
24 Feb 07
if your ex is your soulmate then you will be meet someday. but if it isn't just let it go and let be the beautiful memories left inside. coz life must go on. I've been through this kind of situation. still expecting my ex who was never came back to me again. so I start to let it go and move on my life.

• Philippines
24 Feb 07
My ex boyfriend was a playboy, a cheater, a liar!!! However, I still don't know how I'd feel if we cross paths again. To be honest, I'm a bit scared because I might get my feelings back again once I see him... You still love your ex? Don't worry, in time you'll forget him...The right guy will come to you when you least expect it. Right now, just have fun being single...Goodluck = )

• United States
24 Feb 07
Your first true love will always posses a special place within your heart. This feeling is very natural, however it is best to remember that it was obviously not meant to be and move forward with your own life. Open your heart so that the special one who will return your love in the same depth that you feel can come along. To many people obsess over the idea of what could have been and forget what could be. Best wishes...

•
24 Feb 07
I'm pretty sure I don't love my ex anymore, because he's disappointed and hurt me so badly... I have found someone else now, who still loves his ex somewhat. I can assure you the pain is just as hard for people in my position as for those who still love someone they used to be with.