If you are in a long distance relationship, how many days left???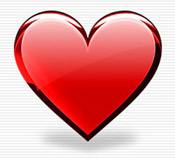 United States
February 24, 2007 4:00pm CST
I have a widget on my laptop counting down days, even hours until I get to be with my man again. Only 34 days and 8 hours now until I pick him up at the airport!! of course, after that it's 3 more months or LDR because he's only visiting for a week, but after that I move to him and we'll never be apart again. Yesterday we decided that we were going to have a one year wedding celebration once I move over, so I'll keep myself busy planning for that this spring. How many more days do you have until you get to kiss again?
3 responses


• United States
24 Feb 07
I don't know how many more days exactly because he didn't know himself when is he coming back here. All he knew is March, no specific dates yet but I can't wait. He will be staying here and on May we'll take a vacation in the Philippines. Thanks!

•
24 Feb 07
Oh that is so sweet. And takes me back to the "old days". My man and I haven't been apart for 19 years now, and the longest we are ever apart now is about two weeks, when we have our separate holiday each year - he with his brother, and me with some of my oldest girlfriends. Keep counting the days - they will go very quickly I'm sure!