twins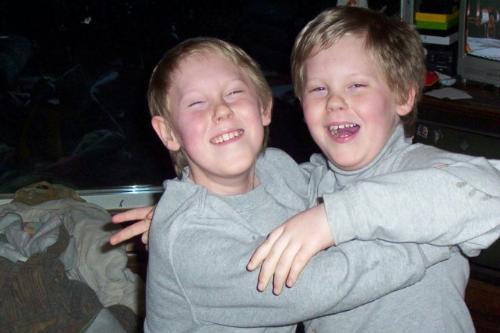 United States
February 25, 2007 1:42pm CST
i am a single father of twin 8 year old boys. They are great fun!! i love being their father!! Their mom died when they were 4 years old. They are, according to their birth doctor, identical but they are very different both in looks, size and especially in disposition. Are there any other parents of twins on here?
3 responses

• United States
27 Feb 07
I myself don't have twins but I just wanted to say I'm sorry about the passing of your wife and that your twins are simply beautiful!

• Canada
26 Feb 07
no but I have always been fascinated by twins, and the things researchers have said about them. Twins have a special connection different from any other siblings. There have been cases where twins separated at birth and living sometimes in different countries have felt each others pains.

• Philippines
26 Feb 07
You're so blessed and they are big now. I'm very sorry for the loss of their mother, your wife, but anyway you have those twins and I'm sure it's exciting to be with them. My friend has a twin granddaughters and they look like each other but the behavior is different. The other is merciful while the other fights and hurts her sister. Well, they're only 4 years old and many things will happen still to affect them.