Going crazy with the new CSI season!!!!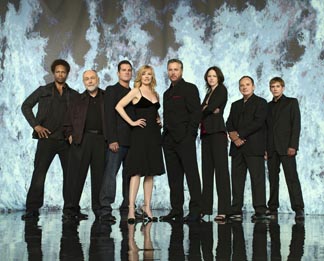 Philippines
February 25, 2007 6:45pm CST
Well I'm simply just here to share that last night I had just watched the new season of CSI on AXN Asia (although a rerun). I was eagerly anticipating the new season since I'm pretty much getting bored with all the reruns and stuff. It was awesome to watch season 7 and it was aired here with a 2-hour special. The plots are really interesting and I just looooooooove this show soooooo much!!!!
3 responses

• Philippines
8 Mar 07
I couldn't agree with you more. CSI is also one of my favorite shows. Too bad I don't get to watch it as often anymore because of my schedule at work. But I am considering buying copies of the series in Quiapo...hehe...i know it's bad, but I just have to get my hands on the episodes I've missed.

•
3 Mar 07
the new season here in the uk aswell its great really enjoying watching it

• United States
26 Feb 07
I love the newest season of CSI. Actually I've liked them all and this one is no exception. I'm curious to see what all happens with the minituare killer and who it will turn out to be. Each one has been very interesting and more intricate. I can't wait till the next episode.