Hey ! Are you mature inough to reply this question?

India
6 responses

• India
26 Feb 07
yes sunny , i think the most important is you should be employed, if you are jsut go ahead, delaying marriage if you are employed is not really of any worth, i think its the right age and surely you are mature enough to handle this.

• India
26 Feb 07
hey sunny boy marriage is the best thing that can ever happen to you, depends on how you treat your spouse.and there is no definite age for getting married. do marry when u r mentally, financially and phisically prepared for that. sunny boy, its time to have fun, enjot this time. time spent with your would be before marriage is the one she will always cherish and will help u understand her better. best of luck.


• Canada
26 Feb 07
There is no right age to get married. My sister raised a lot of hell as a teenager, but found a perfect guy and married him at 19. She completely turned her life around. I know of some guys in their 40s whom I would not marry because they are still very immature. I think it all depends on the people involved, in how mature you and your fiance are.

•
26 Feb 07
personally i always say it isnt your age that matters, it is if you are ready to get married and in love with your partner...its all about being in love with each other, being relaxed around each other and wanting to grow old together

• Canada
26 Feb 07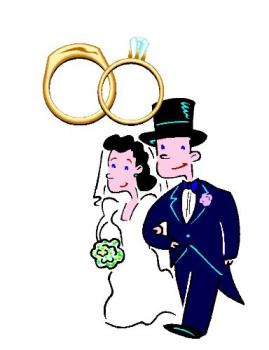 Well from my experience everyone matures at a different rate, only you know if you are ready or not. I got married at 21 and it lasted about 6 months. I wish I knew then what I know now I was defiantly not ready, do you love the other person is the most important question.