Have you been married more than once?

United States
February 26, 2007 10:06am CST
I was legally married two time: widowed once, divorced once, had a deeply loving relationship without benefit of marriage, that ended in death unfortunately and two rather long lasting and loving relationships. I am not in any relationship now. I'm an older woman, so there's been time for all this. But I wondered about other Mylotians? Feel as though I've been lucky in a way, in that I have felt loved most of my life.
4 responses


• United States
26 Feb 07
I am so glad for you. In truth you have contributed to the goodness in your bond at least as much as he has; it is so fine to hear from people who love well and are loved in return. This in fact is the best thing that happens in life. a growing, shared and revered love.

• Romania
26 Feb 07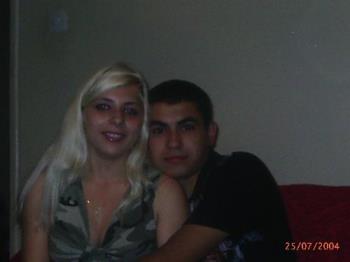 No,I haven't been married,but I would be married this year.I would married with man that I love very much and he loves me too.We hope that our future would be good and we both faith for a new life,a better life.We both hope that this marriege would be the only one.

• United States
26 Feb 07
Ive only been married once and in fact im still with him going on four years for us. It has been a wonderful four years and im looking forward to many many more years with my husband.