Suggestions please...

Philippines
February 26, 2007 12:47pm CST
I am planning to buy a new cellphone to replace my 4 year old nokia fone atlast. These are my specifications: SMS, making calls, 2.0 megapixel camera, colored fone of course, as well as I can do internet browsing. I am torn about Nokia, Sony Ericson and Motorola brands. My budget is more or less $300. Can you suggest a good fone for me? I am planning to buy a Nokia unit 3250 like as you can see in the picture. Should I stick to it or find another? Hope anyone can help me. Thanks!
8 responses

• Philippines
26 Feb 07
I want to suggest the Sony Ericsson K800i cybershot., but your budget is much less than its actual price. HOw about Nokia N70? Nokia is a user- friendly phone, but for quality photos,videos and music nothing beats sony ericsson!

• Philippines
26 Feb 07
My brother in law has a N70 phone and I wanted mine to be more unique. My cousin in law bought SE K810 walkman phone and I think it's great. It costs about 15,000 pesos and I might consider that one. Thanks mayenskie:)


• Philippines
19 Jun 07
Those are good fones but a bit expensive. My cousin in law got his E65 from a network plan and it's really good. I think blind people will surely appreciate it well as the phone speaks whatever you type in as a message and can recognize voice command. It's really an amazing fone made by Nokia.

• Philippines
3 Mar 07
Just buy a basic phone. Phones are made to make calls and for text messaging anyway so stick with the basics. It will cost you less too! hehehe

• Philippines
5 Mar 07
Right that's why I found out SE 610i very attractive, lol. It only costs about $200 now :)

• Philippines
1 Mar 07
you can check out for the W-series or K-series models of sony ericsson. there are more better phones now than the nokia 3250 so you have to look around more. you can try to check the bar-type phone that has all the features you like and has even more...SE W700 and K610. or if you those clam-shell type, you can check for Motorola Razr V3x--3G phone slim phone.. i saw this on SM cyberzone for a price of P13,700. you can also check SE Z710, a clam-shell type too that looks good. check these phones features, photos and reviews on this useful link: http://www.gsmarena.com/

• Philippines
1 Mar 07
thanks chocobaby, i'll definitely buy a SE phone or MotoRazr brand now. I'll visit the site. thanks so much:)

• Philippines
28 Feb 07
4 me you should wait b4 buying the cellphone. i think iPhone is a great phone for you... it is multi purpose

• Philippines
28 Feb 07
You think so. I think I already hear that. hope it costs cheaper than the one I am planning to buy.

• Romania
2 Mar 07
I have a k750i for a about an year an a half now, and i am very happy with it. It has everything you need... I also recommend any mobile from sony ericsson, W or K series.

• United States
27 Feb 07
I don't know what to tell you I have 3 or four cell-phones. I have a Nokia phone, I don't know the model. I have a camera phone but it is not working. I really liked that carmera phone, It got wet so now it's no good. Make sure you get insurance on your cell-phones. I had some ins. but I had to let it go. because it was getting expensive to have on all the phones I wish I had of kept insurance on my camera phone.

• Philippines
26 Feb 07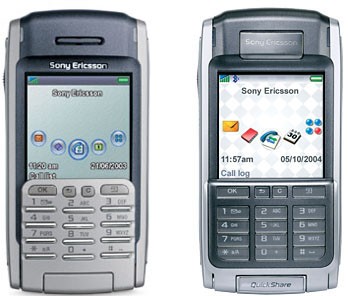 Hi alice!I think you can try some Sony Ericson models they are superb in terms of sound quality and there value don't depreciate easily. I was a sony ericson user for 6 years and a very satisfied owner of it I used to have SE K700 now I have SE P910i and I can say it is good choice to have a sony ericson try SE K750i that was a good phone too.