Division in the Churches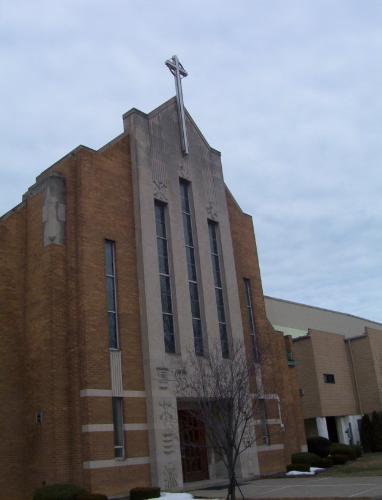 United States
4 responses

• United States
26 Feb 07
For some reson I think there will be some coming together in the near future. It's just my gut feeling. Where I live the Roman Catholic churches and the Episcopalian churches are so close that it's sometimes difficult to tell them apart. Of course, this is a very ecumenical area anyway since I live outside Philadelphia which has a long heritage of religious tolerance because of its founder's (William Penn) beliefs.

• United States
26 Feb 07
Sorry, I forgot to answer your question. It's a simple answer, we can all emulate William Penn and his Quakers and start showing some tolerance.

• Saint Vincent And The Grenadines
26 Feb 07
christians are humans, hence they always look for chances to enhance difference instead of similarities. Nationalisms around the world are another good example of it. Each christian branch regards the christian doctrine from a different point of view, and i don't think that's necessarily bad, that way more people can see themselves reflected in any of those branches, why does unity have to be better? in other religions like islam there are divisions too and it's fine.

• Australia
27 Feb 07
While there are many denominations, there are not really many divisions. Maybe I should rephrase that and say there are not many serious divisions or divisions that matter. I do not want to name various denominations here, but I could name about twenty whose doctrinal beliefs are almost identical. Most Churches agree on the fundamental doctrines of Christianity, and indeed there is very little difference in their doctrinal statements. The differences (as distinct from divisions) are in ways of administration and in forms of worship. There are Churches which have a congregational-based administration which elects pastor and elders and/or deacons; some are administered by a non-elected board of elders and/or deacons, with a congregational input; some are administered from a central office; and some are administered by a range of in-between ways. Some Churches prefer a very traditional worship, with a set pattern; some prefer a traditional worship, but with more freedom and no set forms; some prefer a very lively worship service with no form; and of course, many in-between types of worship. I do not see these "differences" as divisions. I see them as accommodating the various types of people. When it comes to doctrinal differences there are possibly only three "divisions" or maybe four. What can we do to heal the divisions? I don't think we need to do anything. The truth of God and His Word will stand. Jesus said He would build His Church and the gates of hell would not be able to stand against it. The only true Church is the body of believers, world wide; present, past and future; who are united as part of Christ's body through faith in Him and His finished work on Calvary. He will present His Church faultless before the throne.

• Canada
27 Feb 07
Everyone would have to agree on everything and that has not happened in over 2000 years. No one agrees on which bible to use even. I don't think christianity would ever be one common believe beyond the believe in christ.