Why remain excited about myLot?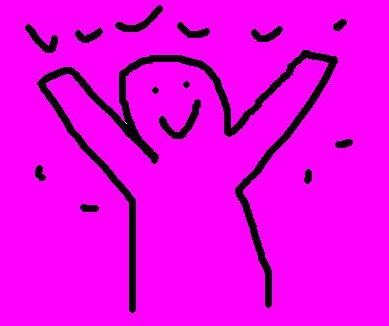 Singapore
February 27, 2007 1:42am CST
Ok, first off, I like to say that this post is not meant to be intentionally provocative. I know that money is one of the main motivations behind someone joining myLot. In fact in many cases, I would say it is the only motivation. After experimenting for about 2 days (soon to be my 3rd), I came to a conclusion that the most highly paid veterans are only earning in the range of $2 per day. And that is some hard work there. So my question is, why exactly are so many people - those active members - still trying to make money here? I don't deny that it's nice to get an extra e.g. 30 bucks each month, but for the time spent, you can easily get many more dollars elsewhere. Just walk out of the house and yell: I am quite willing to bet that you can find a job that easily pays more than $1 a day. And it won't even require you to pay for internet access. My internet bills come up to about $50 monthly and even if I make the awesome $60, can I survive on an income of $10? Goodness! So, why remain excited about myLot?
4 responses

• United States
1 Mar 07
I use my neighbors wireless connection and pay her $10.00 a month or make her some lasagna and cookies (not combined mind you LOL). I don't come to myLot to make money, I see that as an added perk to things. As I said on another thread, I have made a couple friends here and learned a thing or two about computers. Even so, getting a couple cents for posting or replying to posts is cool with me. I used to do Yahoo Answers and was at level four when I stopped going there. MyLot is almost the same thing but with a lot more users and the ability to create some of the strangest topics imaginable LOL.

• Singapore
1 Mar 07
Haha, I love your sense of humor. ;-) If your internet costs $10 a month and if you can make at least that here at myLot and still have fun, learn new things, fight insomnia, I think this is the right place for you! Nice. ;-)

• United States
27 Feb 07
Very well asked lordwarwizard. It surely isn't possible to live by the money we earn here but so many users are here due to their helplessness. Some can't go out and work and hence have no choice. I'm sure they have other means of online income as well myLot being one of them. I for one joined initially because of the money but even to date I have no idea how we are paid. I can't go out and work because I don't have work authorization in this country. I'm a legal immigrant. Since I'm at home I thought of being a little productive and myLot makes me feel great! I know I can't even pay my internet bills with the money I earn here but something is better than nothing. I feel so bad that I can;t work here though I'm very well qualified, so atleast this makes me feel better. And now myLot is more than just the money. I like to write and this place has given me all the tools to write and read. Mylot is not a scam either, I've been paid twice, so all these factors keep me coming back for more everyday:)

• Singapore
27 Feb 07
You are right, greengal, that something is still better than nothing. Hmm... how can we get more money.. hmm...

•
27 Feb 07
i am still quite new but from what I can gather the way to earn big is not just making lots of posts but to have a lot of referrals So some of your time would be here and some spent referring new members. it isn't loads of money but if yu are at home anyway and enjoy chatting and discussing differnt things then wy not.

• Singapore
27 Feb 07
You are right on this count - that referrals is one BIG way of making money. Looking at a hypothetical scenario where you refer many people and each one actively posts, you get many of this 25% incomes! But how many active people can you recruit? How many people can you even recruit? :/

• Janesville, Wisconsin
23 Jun 07
I have not been able to get a job, and my rides keep bailing out on me when I get to interview status.. So my only choice is to find a way to earn money through the internet.. Althought I am still trying to solve the issue of trying to figure out how to open a some form of account to collect and deposit my earnings in.... I joined mylot in November I was extremely active at the start but had to slow down due to my dial up problems.. Well now I am been trying to clean up my back log of thousands of emails..... So that has cut into mylot typing time as well. For me Since november my earnings have added up to $92.08 dollars. and my offline earnings are $15 dollars.. and then whatever I have from last year. That is 92 more dollars than I would have otherwise at all. So mylot is very important to me, and I need to get posting more new topics, but I am trying to respond to all the topics I bookmarked and saved so I can get them out of my mothers favorites.... my average mylot earnings were 20 dollars a month I am not sure why I fell so short last month I earned only 7 dollars... But I do know one of the issues was one of the people I replied to alot go themselves deleted.. so they not only cost themselves their earning but cost me alot of earnings and time as well, so I am not the least bit thrilled of this... I however, am thrilled the mylot pays me to participate and I love to actively participate anyhow, and the pay is actually a dream come true... So I am looking forward it.. as soon as I can get to it. my internet was 20 dollars a month but it turned out that was the cost of moms and mine together.. now the new service is 30 dollars a month but it cost also the DSL line and the equipment I am not sure what the price was to install it but it was EXTREMELY high for my earnings, so I am glad my mother lets me use her computer to type in discussions and stuff, and I hope I find a way to earn plenty of money through here not only to save my home, but be able to pay my parents back for all the money they have been spending on me... Take care, - DNatureofDTrain

• Singapore
23 Jun 07
My friend, I suggest you get your money out of myLot as soon as possible. Don't risk anything since if you get banned, your money will be frozen and that's as good as gone. I hate to see you lose what you've worked so hard for. You can be a good user but that doesn't really mean anything. I am guessing you set your payout at $100 (?), I hope you try to withdraw all your money to your paypal account this paying cycle.