Do you know to ride a car????????????????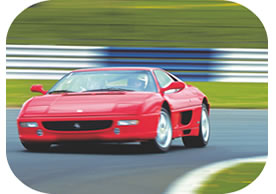 India
3 responses

• Portugal
27 Feb 07
Yes. I have license for about 3 years, and I love to drive, makes me feel good.

• India
28 Feb 07
even i like driving but then i like bike driving more than the car, anyway thanks for your response :)

• India
27 Feb 07
no yaar.. i have to learn..:)

• India
27 Feb 07
I know how to ride bike but I dont know how to ride car but I think I definitely learn how to ride car in near future..