Are a lot of Mylotters also on chat lines????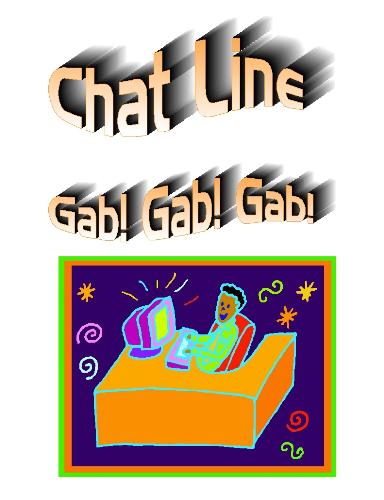 Canada
February 27, 2007 9:52am CST
I see a lot of a certain kind of abbreviation's that people use and I ask my husband what they mean. He told me from seeing our son on chat lines that this is the kind of lingo they use on chat lines. I personally have never been on one. Nor do I want to . There seems to be a lot of people here that probably have. Am I right? And do you like them?
5 responses


• United States
6 Mar 07
No. I'm not on a chat room or anything. This is all I have time for really besides my email. I don't really know many abbreviations since I'm not on a site that uses them regularly.

• United States
27 Feb 07
I used to visit chat rooms when I first got my computer years ago. I didn't really enjoy them very much. I do love using instant messenger services like Yahoo, Aim and MSN.

• United States
27 Feb 07
I don't know about other Mylotters, but I myself used to a lot of chating. It is really a fun to talk to people of different countries and cultures. I really enjoy it and also I have found some really good frind through chating. But I don't use chating language or any abbreviation here what we use while chating. I don't like to use those short cuts for words in forum.

• United States
6 Mar 07
It is not only on chat rooms I get alot of abbreviations in IM and also in blogs. I personally try to keep away from abbreviations as I don't want any misunderstanding when I write something down. It appears abbreviations are a means to write faster but I think people need to learn to type faster instead.