paradise island?

Philippines
February 28, 2007 12:14am CST
First time i saw this island i was amazed of very fine white sand.
4 responses

• Philippines
4 Mar 07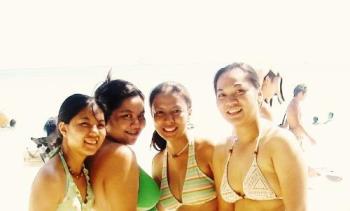 I was also amazed by the powder white sand in Boracay.I have been to some white sand beaches but nothing compares to the quality in Boracay.And how blue the water is,like the ones in the Caribbean.Its amazing being in Boracay,you really have to go there to experience it.

• Philippines
2 Mar 07
By the way, are you talking about boracay?

• Philippines
2 Mar 07
yup boracay island located at malay aklan PHILIPPINES!!!!!!!!!!!!!

• Philippines
2 Mar 07
I often wonder what is the difference of boracay beach and the beaches in pangasinan, zambales. i also always think that is it worth the trip, having to wait a long time at the airport and just go to the beach?

• Philippines
2 Mar 07
maybe the difference is pangasinan, zambales is not an island, boracay is the the most famous white beach island in whole asia. is it also worth it to wait for a long trip and be there at that beach because of the very very beautiful place it's not an ordinary beaches as you know.