At what age should you marry?!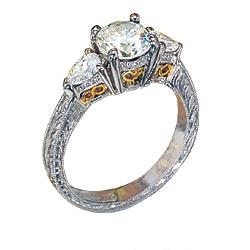 Costa Rica
February 28, 2007 12:32am CST
I'm 21, and I have a girlfriend. I'm about to finish my studies, what do you say? Should it be soon to enjoy our lives together or later so that I can enjoy my last years alone?
6 responses


• United States
28 Feb 07
If you have to ask that, I would then say you are not ready for marriage. You are only 21, trust me you still have plenty of time.

• India
28 Feb 07
At the age of 23 or 24.. I think its the correct age for me to get marry.. Thanks..

• Philippines
28 Feb 07
You should consider your emotional, spiritual and financial stability before getting married. You're just 21. Don't rush things. You still have lots of things ahead of you. It is possible that you will regret tying the knot so early. So enjoy your young life dude! =)

• Malaysia
28 Feb 07
well its up to you actually... but for me i want to setle down my life first.. finish study.. and have a permanent job... then get married...