Whats the Best Thing of Being a Mom?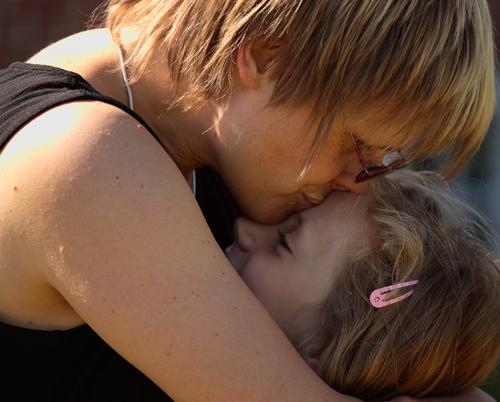 Philippines
5 responses

•
28 Feb 07
the best things for me are the first step,the first little smile when they give you a big hug and they tell you your the best mum in the world and say i love you

• Philippines
28 Feb 07
Awwww...thats really sweet! I hope to feel the same way when I get my own kids someday. The first smile when they look at you and the way they say you are the best mom in the world. Now that Im all grown up, I still say that my mom is the best!

• Philippines
2 Mar 07
Nobody in this world can beat mom's. Mom's are just the harworking people in this world. They may not be working in a company or elsewhere but still they are working mothers because whatever they do at home is still work, it's just that they put a different depth of love with it. Tiredness felt by mothers are cured by smiles, laughters, and affection of her children. I am speaking for myself (I know other mothers feel the same way too), I am a single parent and my 3 kids are with me, nothing can helped me lessen the tirdeness I feel after a days work but my children. They are my joys and even though at times that they are just too much to handle (ages 6, 3, 2), I still find happiness with it and silently laugh about it (I am not showing them because I have to discipline them and let them know that they are being too much). It's hard to be a mother but the joys that the children are giving her can't be replaced.

• Philippines
4 Mar 07
It must have been very had taking of your kids all by yourself and I do admire your courage and love for your kids. Your kids are lucky to have you.

• United States
28 Feb 07
I think it's the kisses and hugs you recieve, sneaking into their rooms late at night to watch them sleep, when you catch them mimicking your every move, because they want to be just like you. When they put their arms around you on the couch, having them ask you to kiss their booboo away, them coming up to you and saying "I LOVE YOU MOMMY" w/out being prompted. The sweet innocence, sticky fingers, Christmas Morning Excitement. They can be so happy about anything, your going to the bank? ALLRIGHT!! Can I COME?!! they are the most precious gift I have ever recieved, and they make life worthwhile.

• Philippines
28 Feb 07
Thats a very nice way to describe it. Kids are really gifts and blessings from God. I cant wait to have my own.

• Canada
28 Feb 07
For me i think it is when my daughter is crying because she is upset and as soon as i pick her up she just stops, because mommy makes everything all better. I am her world for now, and i love her so much, and she loves me back unconditionally. I hope we are always close and never stray apart. And i hope i can have more babies to share my love with someday when my hubby is ready for more :)

• Philippines
28 Feb 07
Its true that when we were kids our world revolves around our parents. My mom used to be my world until I grew up and met friends. But to this date, I still love her soo much and make sure I make her feel that she is the best!

• Philippines
28 Feb 07
Yes it is very true. I am a working mom also and i already have two daugthers. Even if i am already exhausted from work when i arrive home and i can see my daugthers smiling everything will become more relaxing. Even though if i have problems, I can forget them when im caring my babies.

• Philippines
28 Feb 07
I do agree with you and my mom. I love kids and even though I dont have kids yet, I kinda feel the same way somehow when my baby cousins hug and kiss me.