my grampa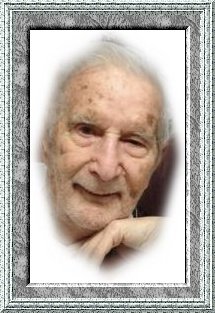 United States
February 28, 2007 8:05pm CST
He's 92 years old and sad to say we had to put him in a nursing home today. We didn't want to do this and it hurt us deeply to have to. He's had some confusion lately and needs physical thereapy so the best thing for him was to be placed in a care facility. We are relieved to see that he is taking this all pretty good and he is in very high spirits. We all hope and pray that this will be a very short tempoary stay for him and he will be able to go home very soon! Has any one out experienced having a loved one in a care facility? How did or do you cope with it?
7 responses

• United States
1 Mar 07
Oh wow, I know this had to be hard on you and the entire family. I will keep you in my thoughts. Hugs!

• United States
1 Mar 07
Thanks Karen! Yes it's very stressful for all of us as we are a close knit family.

• United States
1 Mar 07
My two living grandparents are fortunately still at home, but I have had other relatives who had to live in care facilities due to health problems. I think the most important thing is for them to receive frequent visitors and for them to know that you want to spend time with them. I think so many elderly people feel forgotten when they move into a place that isn't "home" for them. I'm not suggesting you would forget your grampa. You obviously love him. You're lucky to have each other. I hope he'll do well with the PT and won't have to stay too long.

• United States
1 Mar 07
I remember having my grandparents in the nursing home too. It was very sad. My grandpa was in there a lot and my grandma was in there for a week or so. I hope to never have to put my parents there. I'd be willing to let them move in with me and have a nurse come over to take care of them. My parents have been good to me and I want to give that back. Sad to think of that day. Do you know that in Japan they don't have these nursing homes. The parents move in with their children and when the children go to work, they take their parents basically to a "dare care" as they call it. They drop them off and they all spend time with other people their age...then they pick them up after work and spend the rest of the day with them. It does sound like taking care of children but at the same time, it probably feels better than having to go to a nursing home.

• United States
1 Mar 07
Wow! I didn't know they don't have nursing homes in Japan! They also have the adult daycare in where my grampa lives but he's too weak for that...he'll be getting PT now.

• United States
1 Mar 07
its hard to cope with but might be better for him where they have trained people to look after him. It takes a lot of commitment to take care of them at home. You have no social life and if you do go out you are always worried about them...

• United States
1 Mar 07
Yes it does take a lot of commitment. especially since he lives 20 miles away from his closest next of kins my mom and aunt. So that was one reason why because they both work. And I am 200 miles away from them!

• China
1 Mar 07
It's good for him to stay in a care facility so that he won't feel so lonely.

• United States
1 Mar 07
That's what I keep telling myself and my mom...that this may be good for him, he will interact with others of his age and attend activities and also get escellent care at the facility we chose. Thanks!

• United States
1 Mar 07
I'm sorry about this. I am my fathers garegiver. He is 83. He's had a couple minor strokes & lost some use of his left side. He's been living with me for 3 years now & his health is getting worse. I've had him hospitalized for some prostate problems & recently for CHF congestive heart failure. Now he gets winded walking 15 feet to use the bathroom. He doesn't get out with me to Bingo etc like a few months ago. He doesn't even walk around the house too much. I don't like the idea of a nursing home nor does he but I'm sure someday I'll just get so stressed out trying to help him that it's going to end there. Thanks again for a great topic. Happy postings from Grandpa bob.

• United States
2 Mar 07
WOW! You are a great man! It's not an easy job for a woman so I give you very much credit! I hope your dad never has to go to a facility keep up the good job your doing I'm sure everything will work out just fine! Thanks Grandpa Bob....

• United States
1 Mar 07
I don't have a loved one in a nursing home but I work in one. I am not a CNA but a nurses service assistant. I have seen the heartache a decision like this brings about. Most people don't want to put their loved ones into a home but can't take care of them at home either. They look for the best solution and this is it. Most people can't afford to have a nurse come into the house, that is to expensive. The care I see in the home I work in is top notch. But that may be due to the fact that it is a small facility. I make beds, pass pitchers of ice water to the rooms, and help serve the breakfast and lunch trays and what ever else I am needed to do. I love these elderly people and do whatever I can to make things easier for them. I read to them twice a week and get as much enjoyment out of reading to them as they get in listening to the stories. Don't beat yourself up over this. I know you love him very much but the decision you made which was not a easy one was in the best interest of your grandpa. I will keep you in my prayers.

• United States
2 Mar 07
Yes we were thinking about 24 hour care coming into the house also and you are right it is so expensive! He is in a small facility also so this is a plus! Thank you sunshine!