Do you eat certain foods after they have expired?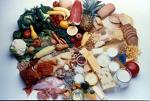 United States
March 1, 2007 2:17am CST
Do you eat certain food after they have past their sell by or expirations date? I just threw out several packs of Easy Mac that expired back in Jan. I sometime will eat things after they expire but only a few days after they have. Even then you can usally taste the difference.
5 responses

• Australia
2 Mar 07
I suppose it depends what it is - yoghurt is OK a couple of days past the use by date, htough I wouldn't buy it. Only eat it if it's in the fridge. Easy Mac should've been OK? It's all dry? (Pasta plus dessicated cheese?) But better to be safe than sorry, I guess.

• United States
2 Mar 07
The easy Mac was a few months expired. Usally I'll eat something after a few days, not after months.

• Canada
2 Mar 07
ewww no I would never eat food that's expired. My husband does though. He doesn't think anything is bad until it's crawling with green fuzz (ie-mould).

• Australia
1 Mar 07
In fact, the expiry stated on the package is early than it is suppose to, the producers try to make sure the food will be at its best condition for customers, but it does not mean that u cannot eat them anymore after that date. If the taste is fine, then i would consider it as edible,if taste is abnormal, u have to throw it to the rubbish bin. For exmaple, milk will deterioate easily and once it passed that date, it will turn sour then. For meat, theoretically, u can put it in the fridge ans store for at least 3 months without deterioation, so I do not really care about the expiry date when i am consuming beef, pork.

• Palatka, Florida
1 Mar 07
no espically now about that peanut butter scare. I had a uncle that got bad sick from it.

• India
1 Mar 07
i never eat such type of food that have lost there expire date becas it may be risky.