Putuoshan, China - anyone?

Philippines
March 1, 2007 3:12am CST
Im from the Philippines, and we are planning to go to Putuoshan on March or April. Anyone from there? or have been there? Please advise what to bring and about the weather there. also, we are planning to go to beijing or shanghai as a side trip. which is better? but im dying to see the "great wall of china" any advise about this too?
1 response

• China
1 Mar 07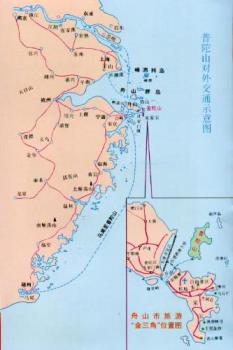 putuoshan is located in zhejiang province, its close to shanghai. based on your expectation, seems you have to include bj, sh and putuoshan in your destinations. if you want to see the great wall, you have to come to bj. the distance between sh and by is about 1400 km, very convenient.

• Philippines
2 Mar 07
Thanks for the info. Can you advise us what kind of clothes to bring? weather in beijing is now around 3-8 degrees. But i have no idea in putuoshan. We'll be going with my husband, my 70+ year old MIL and 3 kids ages 6-11. Any advise? We've been to xiamen before, but what I know, Beijing is much colder

• China
3 Mar 07
i am not so sure of that, but you could add about 10 degrees to that of beijing. try to check here: http://www.weathercn.com/ also you could check out Ningbo, or Shanghai for referrence. btw, clothes here are very cheap. good luck and have a wonderufl trip in china.