do you love orkut..if yes then why is it so...?????put your views here!!!!!!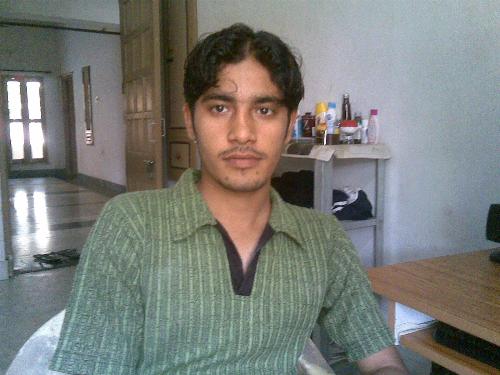 India
March 1, 2007 9:32am CST
hey frends do you love orkut...???i love it because i hav met so many old frends here frm whom i was not in contact from so many years.Its really a nice feeling talking with them after so many days.i have got so many new frends even and the most beneficial thing i am in touch with my stream people through community which is quite beneficial for me as i am doing marine enginnering i hav got so many marine communities where i can clear my any douts regarding my carrer.so frends wht do you think about orkut,must express here..
5 responses

• India
6 Mar 07
Orkut help us in many ways. If you have so many friends living far away from you then you can talk with them very easily. orkut is site by which you can send any message to your friend. You thougth that how can we search our friends in orkut. There is a option in the orkut through which you can search your friend without any difficulty. Type the name in that box and also type home town in front of that then so many names displays. Then you can search by scrolling so i like orkut. am in orkut for more than 2 years.still as intrested as my early days.

• India
6 Mar 07
i am totally agreed with you at your views..its good to hear you..anyways thankyou very much forresponsing here..... +

• India
3 Mar 07
ya everyone loves this kind of things.. main advantages of this asd you told you can catch your old friend here. who all you missed due to some region...

• India
3 Mar 07
hmm..i am agreewith you and thankyou so much for responsing... +

• India
3 Mar 07
yes i am totally agre with you i ahve got so many old friend from whom i was not in contact for so many years its really nice. You were telling absolutely true about this. It helps us too much. We enjoyng too much by orkutting. We can send message to anyone in community or a single person. We can also make so may new friends with the help of that. Everyone should join orkut and should enjoy too much.

• India
6 Mar 07
i think sooo even.....anyways thankyouvery much for responsing.... +

• India
1 Mar 07
I am able to communicate with so many people of our old quarters, who all are scattered everywhere. The 'being in quarters 'feeling is coming to me. I made some new friends also. The communities give information on the subject that they belong to. What more you want?

• India
6 Mar 07
yesyou are right..its quite helpful in this way..... thankyou so much for responsing....

• Pakistan
1 Mar 07
i love orkut as its the bestest way of communitcating besides its fun to be there.

• India
6 Mar 07
its good to see your reply in a single sentencs..anyways thankyou so much for responsing..