Which is d book tat u ve enjoyed reading d most??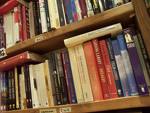 India
March 1, 2007 10:38am CST
Do u luv raeding books.. i jus luv them.. they r my best companions too.. which s d best book tat u think u ve read soo far.. n also whos ur fav. author?? y so??
5 responses

• India
9 Nov 10
I like if tommorrow comes and sand of times very much.

• India
3 Mar 07
i luv reading biographies written by people whom we admire most.. ithe book i have njoyed reading is "WINGS OF FIRE" written by our president A.P.J ABDUL KALAM..i admire kalam after reading that book from which i realised how a citizen shud behave..........


• India
2 Mar 07
naah i dont read books although i have read only one i.e interpretation of dreams

• India
2 Mar 07
Yeah i love to read books. Books can be really interesting. A good book is always enjoyable while travelling. I have read lot of books. Godfather of Mario puzo is one of my favourite. Then sidney sheldons Tell me your dreams, R u afraid of the dark, they were fantastic and another book of sidney sheldon... i dont remember the name... in which the girl fled from jail and the n she turned a pro theif. It was fantastic. I have read dan browns Da vinci code its very informative and then... rainmaker, and the hitman. They all r awesome stories. Cheers, tutul