Does any of you come from Finland?

China
March 1, 2007 11:15am CST
I;m so intersted in the ice country.I knoe it is very cold there.And Kimi is Finn.So I want to know more about it .Could help me? And I'm also want to make friends with Finn if you would like to.I'm a Chinese.
5 responses

• Greece
2 Mar 07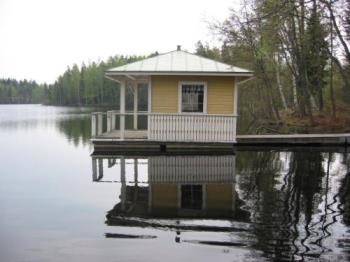 I'm from Greece and not from Finland.I know few things about this country but is best to let it do someone from Finland.I'm not fun of Kimi but I'll be because I love Ferrari.So what I'm doing here?I'm your friend so I came give response to my friend (with my way of curse).


• United States
18 Mar 07
I'm from America. Never been to Finland. Always wanted to go to Helsinki. Anybody been?

• Finland
17 Mar 07
Hi, I am originally from Austria but I am living in Helsinki right now. It is quite dark here during winter but hopefully the Summer is coming soon! Then we can celebrate the Midsummernachtsfest

• Finland
3 Mar 07
Hi, I am from Finland. Well, it is not always very cold in here, today temperature was +2 Celsius. But February were very cold, almost all the time temperatures were between 15 and -25. Kimi is a Finn and he is very fast driver in F1, at least I think so. Reply, if you want to know more about Finland.