Driving whilst smoking?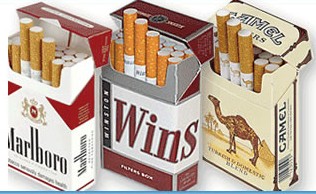 3 responses

• United States
2 Mar 07
I gave up smoking 29 years ago. But, know of many who smoke while driving and they really shouldn't. Of course this type of ban would also have smokers saying that people who eat, drink, use a cell phone, etc. should also be stopped.

•
2 Mar 07
I really do think that driving is a job in itself, and eating or playing the guitar should not be done whilst driving. lol Mind you some of that stuff they smoke nowadays makes so much smoke you cant see the steering wheel or dashboard, then they get to a roundabout and stay on it for two hours lol!!

• United States
4 Mar 07
Gives new meaning to driving in circles.


• United States
2 Mar 07
I've never had smoke get in my eyes while I drive. I have had the sun, bugs, eyelashes and the like but I can honestly say I have not had smoke get into my eyes while I was driving. So I can't see that as a reason for banning smoking. Now if you want to say it's distracting well many things are distracting as a driver. Shall we ban it all so that a driver cannot talk, listen to the radio, use a cell phone, a cb, eat or drink? Would that be better?