Phentex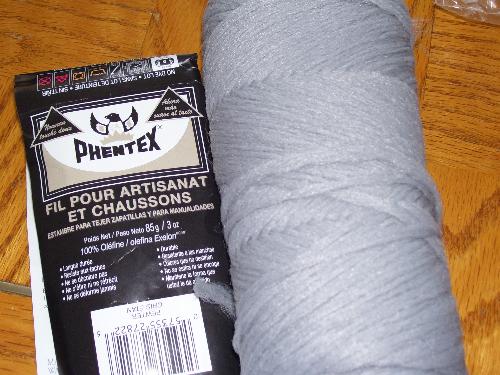 Canada
March 1, 2007 3:14pm CST
This is the stuff I used to make my dogs,the first one (the lighter colored)made with the old stuff I had for quite awhile.but I wanted to make the darker one so bought some new stuff and was very disappointed in it. It used to be used alot for making slippers.
2 responses

• Canada
1 Mar 07
I used to use this, too, but I forget what I made with it now, it was many years ago. It's a nylon synthetic, probably one of those discoveries from the space program. I think it came out about the same time as Corningware dishes. Anyway, it's as tough as nails, lol.

• United States
1 Mar 07
oh, cool! I can see from the end that it frays easily so I guess that is what they made those fluffy house slippers with then. Is it a Canadian product? I have never seen it before, or at least I do not know it by that name. Maybe I can get it online.