My star rating goes up--- thank you, friends!!!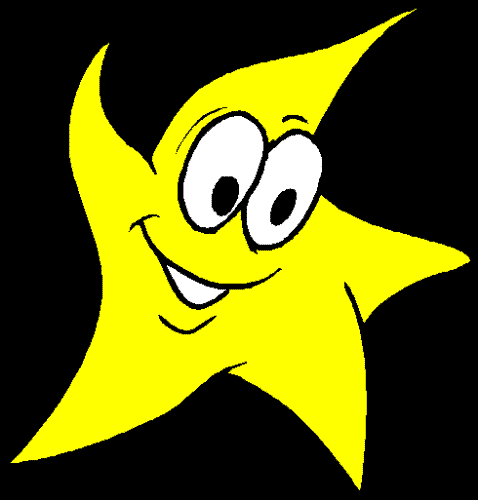 Philippines
March 1, 2007 6:03pm CST
I crossed a hundred posts yesterday and I was really glad I got a star rating of 9. And I thank all of you, friends for helping me and rating me + which helped me get that quite high reputation here. And when I logged in now, I am more amazed and feel really great to see me star shining and going up to a 10... many thanks, my friends!!! Godbless and happy posting to all of us here on mylot!
8 responses

• United States
2 Mar 07
Yippeeee!!! Congratulations! It does feel wonderful doesnt it? I know how happy I felt when I hit 100 posts and got a rating. I started with an 8 so that made me really happy. YOU must be even happier!

• United States
4 Mar 07
Well my star dropped more. Guess it is better not to have opinions. I see you're still doing well!

• United States
2 Mar 07
Wow, that is amazing! Congrats to you. It's so pretty, shinning up there. I can't wait to get my star! I hope maybe at some point, I can be a 10, too.

• Ireland
2 Mar 07
Congratulations. Nothing like having some friends to help you on your way. I have found that my friends here on myLot are a great bunch and I can always rely on them. I will give you another plus and hopefully you will soon have a ten rating. Best of luck.


• Canada
2 Mar 07
I also finally reached a star rating of 10 yesterday here so I'm very pleased and surprised lol, because I didn't think that many people would be rating me. So I too say thank you to everyone who helped by rating me positively. It was a very welcome surprise. God Bless to you rogen, and here's hoping you can keep your rating up :)

• Singapore
2 Mar 07
Wow wow, you must be popular! Congrats!! ;-) I remember I only got a rating of 2 (shocking right? I haven't seen another 2 elsewhere :P) then.

• United States
2 Mar 07
Hello rogen,we only became friends today but congrads to you on your star rating...As i am your new friend,I will try and help your ratings as much as possible...It is nice to have friends here on Mylot...