Dog Food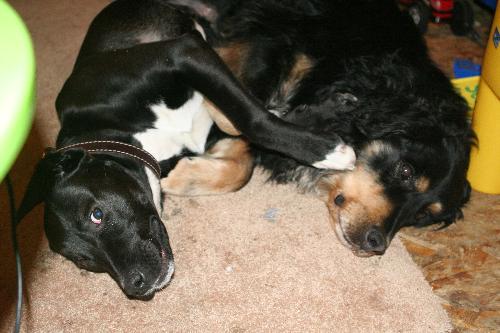 United States
1 response

• United States
2 Mar 07
I feed my German Sheaperd 2 scoops of food a day. The if she's lucky (about everyday) we giver her scrapes of food we have. We used to keep her food dish filled and let her eat as she wanted. But after seeing her gain some weight and eat a lot, we thought we'd control our pets diet (we have acat as well)

• United States
2 Mar 07
Sorry, 2 scoops of dry doog food. Usally Bentiful with the veggies and meat in it.

• United States
2 Mar 07
We used to free feed too, then the weigh gain started, so we go for what is reccomended for their avarage weight gain, its 1-1.5 cups a day of dry food, then i add in the raw for their health, Dogs really like raw eggs lol. And man does it help with their coats. We saw a reduction in dandruff and dry skin, as well as the fur getting shiney-er and healthier.

• United States
2 Mar 07
We've heard about the raw eggs as well. But they don't settle on my dog's stomach. She bring them back up a few hours later so we stopped giving them to her.