Who Love INDIA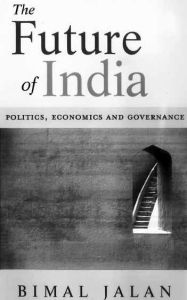 United States
March 2, 2007 3:39am CST
Who all love India by their heart. What do you think about India's future?
6 responses

• India
5 Mar 07
India as it stands today, as Shashi Tharoor rightly said in one of the articles, is a country which is no longer going to be bullied or cowed down by other nations. A country which is likely to get major KPO services involving high end rescarch, a country which has secured its energy needs with twentyfive percent of its requirements being fullfilled by nuclear energy in the future, a country which is building stategic realtions with major world powers. A country which has risen to fight injustice and demands more accountability and transparency has already embarked on the road to growh oriented development.

• India
2 Mar 07
i love india from core of my heart and i think india will be the developed country by 2020 and 3rd powerful country by 2050

• United States
3 Mar 07
Why the 3rd. Why not 1st. India will definately become a super power one day.

• India
8 Mar 07
im the one of the person who loves india..I love my country very much..India is having a great and bright future in the forthcoming years..As our president said,we can make possible vision 2020 possible..if we make vision 2020,we will be the one of the developed nation in this planet..but for this development we all the people in india should co-operate ...with unity only we can make this possible..

• United States
2 Mar 07
Well I don't believe in loving a country by your heart. I have travelled the world and seen other countries. I am proud to say I am Indian but India could not make me fall in love with India. I love people in India though.