Do you order Pizza delievery while travalling and staying in a hotel?

United States
March 2, 2007 4:27pm CST
I went to Hollywood last week and at the end of the day it was raining and I didn't want to go out to eat so I ordered Dominos delivery at the hotel room. They sent me pizza with coupons so I ended up ordering pizza the nex day too. From now on when I travel I would carry Pizza coupons with me. I didn't know they delivered in the hotel rooms. and Pizza hut and Dominos are everywhere.
4 responses


• United States
3 Mar 07
Well I thought that it was the way to do it too. But being in a new place and not knowing the food places that well I was surprised to findout about the pizza delivery and will use it on my every trip except in camping since they don't deliever it there.

• United States
3 Mar 07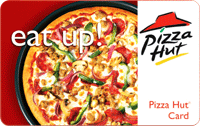 I haven't done so yet, but it does sound like a good idea. I imagine you can even download coupons online. The advantage is that the quality is pretty consistent, and if you are worn out from having a really good time, you can unwind in your room. I wonder if they also will deliver to KOA campgrounds, as we often stay there?

• United States
3 Mar 07
I looked for coupons online but didn't find any. Yes having an internet access in hotel is a great thing along with pizza delivery.

• United States
3 Mar 07
Welcome to the elite group of people that likes to eat in and watch the TV even when they travel. YEA! I have found that when I am traveling I have at least one or two meals that I don't want to go out of my room for and I don't want to pay for room service (that is if the hotel has it). I am notorious for ordering pizzas and other deliverable foods in a hotel room, for me it is one of the many perks while traveling (especially on business).

• United States
2 Mar 07
I never stay in hotels/motels/ as we have a RV. We would just order the pizza, and bring it into the camper. However, the pizza places will deliver into a hotel, and to a camp ground most of the time.