Lets talk games!!!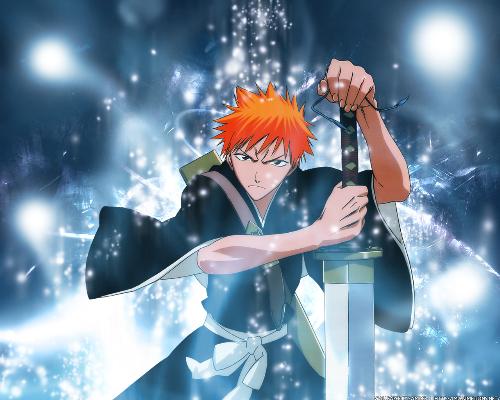 United States
March 2, 2007 8:21pm CST
Games are very fun to play, especially when you have nothing else to do. Games can take you through deep intense story lines to just simple and plain go through and kill everybody. My favorite game is Rockman, it is a adventure game where you shoot robots up with your buster and go through stages and fight bosses. It has made all different types of games. I like to play from RPG, action, stratergy, to fighting games. I like certain styles of games like playing with ninjas, robots, demons, super-human people, comic book people, and etc. Well, I want you people to tell me what kind of games that you like, what you dislike, if you need help in a game, what is your favorite game, if anybody have any more ideas feel free to post.
3 responses

• Philippines
3 Mar 07
i love playing games...! whether it be on my desktop, my laptop, in an internet station, on my playstation, on a gameboy, etc. i just loving playing games.. and just by playing, it will keep me company even when i'm alone. i'll be satisfied just by playing games.. and i don't care if i get to eat or not. i like trying different games. if i like a game, i continue playing. if i don't like a game, i stop playing. one of my fave games is The Sims.. from the very first sims to the latest sims. i liked Doom when i was still small. and other 1st person shooter games. RPG games are enjoying as well. and strategy and simulation are also one of the top on my list. Games are fun.. they can never bore me.

• United States
3 Mar 07
Yeah, you are right, games have not bored me to this day. I will play a game until I am so tired that I just fall asleep. You can have something to look forward to when there is nothing else to do. I have bought so many games that even I don't have time to play some of them. There is probably over 100 games of mine I haven't even played yet. Well, it's good to know that there are people out there like me, keep playing games!!!

• United States
5 Mar 07
Yeah tell me about it. Sometimes you can get to playing games and you will forget about all the other daily things that can go on in life. But then again I guess that is why they call it entertainment.

• Philippines
12 Mar 07
i do play a lot of games, of all of them the ones with very good story lines are the final fantasy series. they're really the best in story telling. my favourite among them is FF VII, the one that started the genre

• United States
12 Mar 07
Yeah I agree, FFVII did make a lot of people realize just how great the series was. The story lines can be very intense if you get sucked into the story lines which could be a good thing for all if you like to play games.

• Canada
3 Mar 07
Right now my game of choice is a multi-player online RPG called Eternal Duel. My boyfriend discovered it and got me to join up. At first I just did it to give him the referal credit but I got hooked on the game and now I'm a player too. It's a pretty neat little game. You farm, you fish, you fight bad guys. All sorts of fun stuff:) LOL

• United States
3 Mar 07
See, their you have it people, anybody can become to like games as long as they are introduced to the right games. Real simulated games are really good to play and they can take your mind into the game and you can feel like you are there doing what they are.