do you like winter sports?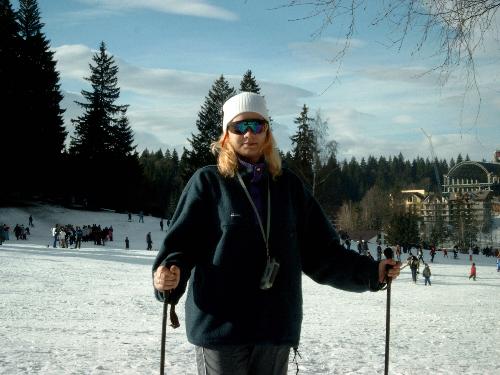 Romania
March 3, 2007 6:47am CST
do make sports.what kind of sport?i like winter sports.
3 responses

• Norway
3 Mar 07
I love to watch winter sports. Right now we are watching the nordic combined world championship from japan. I do not do much sports myself. I used to do crosscountry skiing quite a lot as a child, but now i do not enjoy it very much. Great spectators seldom makes great performers.

• Romania
3 Mar 07
yes me to i watch on tv.why you don t enjoy.if you go with me i sure you will like.i wait you :D

• Norway
3 Mar 07
maybe i'll have to try it with you - thanks for the offer :-) As a child we were made to ski for hours and hours. i think that has made me not want to do it anymore. I think noone should be forced to do things like this - it certainly does not make you love it later in life!

• Romania
3 Mar 07
if you want is ok ,if you don t like don t do this.i understand this.

• Canada
3 Mar 07
i love winter sports. i don't enjoy watching the winter games on tv but i love to go skiing. i like both cross country and downhill. my daughter likes to go ice skating and tabogonning.

• Romania
3 Mar 07
skating i like very much but here in my town we don t have so many places to do this.And now is not so cold like few years before. also don t like to go alone ,so you are lucky with your doughter.

• Italy
3 Mar 07
I don't like winter sports. I love summer sports.

• Romania
3 Mar 07
summer sports,like what ?are so many.I like to fishing summer.is a sport, no?