Which would you prefer?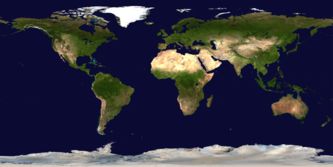 United States
3 responses

• New York, New York
3 Mar 07
I would stay where I am presently living - in my country the US. :)

• United States
4 Mar 07
Thanks for the response. I would stay here too but I would hate to have to stay in my neighborhood, in my building forever. But, such is life. I have to say though, some days I look at our part of the world and I just want to experience living elsewhere, maybe Canada. Take care...


• United States
2 Apr 07

I would stay here in the country. I was born here and my ancestors came to this country for a better life. I feel fortunate to have been poor in the united states. There is so much to be greatful for. With everything going on, we sometimes forget.

• United States
2 Apr 07
excuse my misspellings, I was have asleep when I posted this one, should have been born not poor in the United states.