Construction Ahead!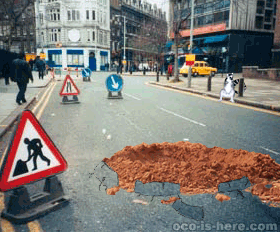 United States
March 3, 2007 2:18pm CST
Although Michigan officially has 4 seasons, many Michiganders will tell you that the longest and most frustrating season of the year is construction season, which lasts approximately half of the year and makes travel difficult at times. It would not be nearly so frustrating except that many times the roads don't seem to be improved by the months that they have put into them, and all the while we have all had to put up with the mess and detours. Sometimes I have even noticed that road conditions have gotten worse. Do you have a lot of road construction where you live too? If so, how does it affect you?
3 responses

• United States
25 Mar 07
What is so sad about construction season is when it is finally over, the roads are not any better. Why can't we have nice roads like other states??


• United States
16 Apr 07
Hey, Kelly! Let's not forget about the other special Michigan season. POTHOLE season!!!! When the freeze comes out of the ground and tears up all the roads and creates all those nice potholes that we have to try avoid. Pothole season is right before Construction season. Which reminds me...we have to get the roller out and roll the lawn to get it flat again. Off I go to fire up the tractor and hook up the roller. lol

• United States
12 May 07
Pothole season will be ending soon, and construction season has already begun in some areas of Michigan. They are working just down the road from my house where the roads washed out last year. Hopefully they will stay on that side of my house and I will still be able to drive to town without too much trouble.

• Philippines
2 Jun 07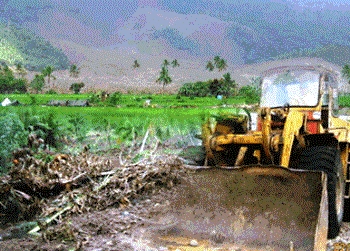 Road construction in our country here in the Philippines is non-stop, whatever be the weather, especially if the roads are destroyed by force majeure or floods, earthquake, etc. Even in Metro Manila, road repairs are endless which cause traffic jams and of course if we perchance to pass by where construction is done, we suffer heavy traffic and arrive to our destination late. But after construction anyway, we enjoy a better road.

• United States
2 Jun 07
Here it seems that the roads are torn apart from early spring until late fall. Then after the spring thaw, the roads often are not much better than they were before the construction. I am glad that you can enjoy a better road after your construction. Thanks for your response.

• United States
29 Jul 08
I moved from Michigan down to Florida bout 3 years ago. I lived there all my life up until that point. The two things that I DO NOT miss is the snow, and road construction! It seemed there was always construction everywhere, no matter where you had to drive to. And I agree with you, even after the roads are done they don't seem any better and are often times more worse than they were before. Most people say Michigan has 2 seasons. Winter, and construction!