City Of Heroes anyone has been played this game?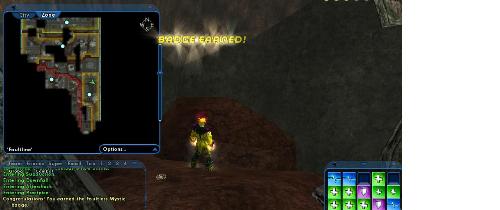 Philippines
March 3, 2007 9:10pm CST
The MMORPG experience which you can feel your a real hero busting criminals and villians on the city. From NCSOft and Cryptic Studio.
4 responses

•
20 Aug 11
I love this game - I used to play it all the time - and was quite addicted to it if I am honest. However, when my daighter was born four and half years ago I had to play it less and less and now i have two children it is almost impossible to find the time, as I work full time and also enjoy tv series, eastenders etc LOL Every now and again when I get a bit of time to myself in the evenings it is a guilty pleasure of mine to log in and fight crime. I have both Heroes and Villains and Heroes is admittedly my favourite - but can play both equally well - as they are similar. I would recommend this game but remember that there is a monthly fee for the game and so it is only worth it if you are going to play it. One good thing to note is that I started playing this 6 years ago and I stopped my 3 monthly direct debit when I stopped playing so much - after 16 months I decided to start playing again and when I reactivated my account it was just as I left it with all my characters... I stopped it again and restarted it last month and again all my characters are still there - so at least if you have a break you know that you can come back

• Philippines
22 Aug 11
Hi! Spanner134, whats your favorite build of hero there? i left this CoH 3 yrs ago when i got my decent job and too much busy for play during night =)

•
22 Aug 11
I usually like to play Scrappers - as you can get down and dirty in the action but are still fast and strong. Tankers are generally too clunky for me, healers - are good but it means you always have to play in a team and can be restricting.

• Philippines
14 Apr 07
I bought the Villains version of the game and played for a few months. It's a great game. Doing missions with a group or team is so much fun. Now, I'm trying out City of Heroes. I kinda hate myself for purchasing to soon. If I have known that NCSoft will release a combo pack (COH/COV together) then I would've waited. Anyway, I don't play that much anymore. Too busy with work. ;)

• United States
22 Sep 08
I haven't played the game yet (hopefully will in upcoming months), but I have been wanting to play this game for so long, since it's release in 2004 actually. But for one reason or another, I've never been able to play City of Heroes.

• Philippines
21 Apr 07
i have a lot of toons on this game. actually on both COV and COH. i have Tanker but don't do much damage now since they have release Issue 5 but Scrappers now does the thing. COV i have Corruptor and Brute. I also have Guild Wars. lol you can say i'm an addict player of NcSoft MMMORPG.