Rasberry Bushes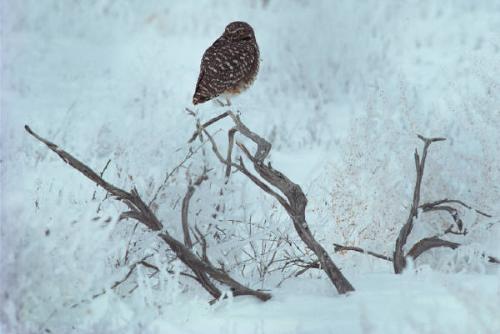 United States
March 3, 2007 9:23pm CST
I achieved 4 free Red Rasberry Bushes from my neighbor 2 years ago. I was absolutely stunned that I had fruit the very same year. I'm talking a LOT of fruit. All through out the fall too. I never thought about planting any before she gave them to me. I love them now though. Now the problem I've had is they are very invasive. They have spread up to 5 feet from the originals. I dug up 5 bushes last yr giving them to my daughter. Does anyone know how to stop or at least curb this so I don't have them taking over the yard where they're planted at? I appreciate all answers. I'm talking gardening right after a HUGE snowstorm here in MinneSNOWta? Unreal I know. But thanks anyhow. Happy postings from Grandpa Bob.
5 responses

• United States
8 Mar 07
What darkwing suggested is right on key. I have wild black raspberries growing around the whole perimeter of my acre yard where the woods meet yard. I've pretty much got it under control finally after 6yrs of constant pulling/pruning. Now all I do is just mow em down whenever they start invading my yard. lol When we bought this property it was the middle of winter so I had no idea really what all grew around the yard. Come spring time, I was in 7th heaven when the mulberries, raspberries, blackberries, gooseberries..all wild..started blooming. I love em all and pick/freeze like crazy when they ripen. It's awesome cause I didn't have to go far to teach my daughter the joys of picking wild berries and eating them. Now she 'disappears' in the summer and comes back an hour or so later with black lips and hands. lol Would love to have some of your red raspberries to add to my 'collection' of wild berries. Care to share/ship? I'm in IL, not too far from ya but far enough that driving to get them is out of the question. lol

• United States
8 Mar 07
I've given my daughter some of the outgrowth. I saved what darkwing said. I've got it saved on my puter. Wise individual I'd say. Thanks for your response as well. I'm sure I'd love the berries also. My mouth is watering once again. HAPPY POSTINGS FROM GRANDPA BOB !!!

• United States
8 Mar 07
Hmmmm? I have family near Detroit MI so I'm through that area at times. Maybe later this summer we can discuss this and get some bushes to you one way or another. I'm serious. These are soooo good. LOL.

• United States
5 Mar 07
Well you can start by giving me more. I never did get around to planting those you gave me i know talk about procrastinating.

• United States
6 Mar 07
Sheesh! That's the last plant of any type I give you. HAHAHAHA!! Happy postings from DADDY!

• United States
4 Mar 07
Wow Bob, I would love to have a rasberry bush! I had a beebalm plant that was taking over my flower garden. My husband dug around the plant (at whatever point you wish for it not to exceed) and then inserted a piece of metal flashing. In other words picture a piece of metal flashing in the soil around the roots of the plant. That way they coudln't spread past that point, yet the plant lived. It worked like a charm! Good luck!

• United States
4 Mar 07
Another idea I'd never heard/read about yet. Thanks. I may try that even. Thanks again for a great response. I planted a beebalm by my back door. My Beagle killed it with his urine. HAHAHAHA!!!!! Happy postings from Grandpa Bob

• United States
4 Mar 07
I LOVE raspberries! Where do you live? lol. Sorry, I don't really have a helpful answer for you, but your posting made my mouth water! I would suggest checking with the Agriculture department of a nearby university. They usually can help with problem plants.

• United States
4 Mar 07
Thanks a lot. My mouth was watering & I felt like some of my berries for some unknown reason. HAHAHA! I'm in MinneSNOWta USA I thought about the AG Dept here after I'd posted but still will wait & see what responses I recieve.

• Philippines
4 Mar 07
I'm not familiar at all about raspberry bushes. If you want to keep them at the original four units, just remove the new growths everytime you see one. Whenever you will think of somebody who might be interested to have some of the bushes, too, then and only then shall you allow shoots to be coming out so you can have some to give also.

• United States
4 Mar 07
Thank you very much. I plan on giving away most shoots that spring up. Just want to see if anyone has other ideas as how to possibly slow it or end it is all.