What would you do if your life is 6 month left

Indonesia
March 4, 2007 7:34am CST
Have you ever think what would you do if your doctor sentenced you that your life is remain 6 months left? What would you do with your condition right now? Your career, your economy life, your family, your spouse or your partner, or even your pet? What would you do? Would you tell them also?
5 responses


• Indonesia
6 Mar 07
Hmm.. traveling around the world and spend your money huh ? Never think to give some of your money to the less-fortune ?


• Singapore
6 Mar 07
I would probably donate my life savings and go full time into charity. I would want to touch and impact as many lifes as possible. Regards, Edmund Ng http://www.internet-empire.com http://www.purchaseresume.com

• Indonesia
7 Mar 07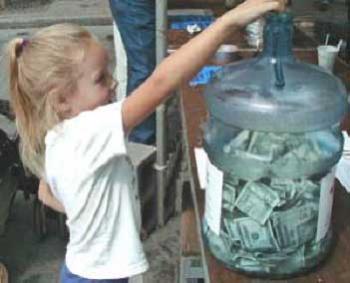 That's one good action... Salute for you, buddy! And whom you donation for?


• Philippines
6 Mar 07
i would quit my job and i'd like to think i'd be travelling the world and eating all the exquisite food. But then again in reality, i would just like to spend time with my family and close friends. thing is.. i don't want to bother them and burden them of the pain when i leave. but it just is different in reality.