Work from home question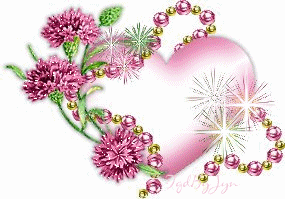 United States
March 5, 2007 7:11am CST
Ok as many of my friends know I am a full time stay home mom. I log into mylot for a bout 4hours or more a day. The thing is it is really not enough to help my hubby with the bills. What I am looking for is LEGIT work at home jobs that DONT require a start up fee, because I dont believe in paying someone else to start working and I am not intrested in any paid to searc, or paid to click sites since I am already doaing afew of those. What I am looking for is a job that I can get paid for articles or stories that I wright from my heart. Can any one help?
6 responses


• Pakistan
5 Mar 07
http://www.dormcheck.com/register.php?refer=kutchi (Similar to mylot) http://www.egold-world.com/forum/profile.php?mode=register&refer_id=129 (no-minimum...daily payments) http://www.slashmysearch.com/earn/id/1728 (Search n Earn very easy)


• Cyprus
5 Mar 07
Why don't you built your own website and then sell stuff from it? You can check what I did and follow the steps. check this: http://avenuetosuccess.bravehost.com It wont cost you a thing, it will be fun doing it and it might even give you the chance to earn an income. If you are interested on something that will need no effort at all and can generate money check the offer on the last page, or check this: http://putyourcomputertoworkandearnmoney.blogspot.com I hope I help even a little.

• Malaysia
5 Mar 07
Mylot is good and can earn high if you have many referrals. Is it possible for you to round up as many of your fellow homemakers to help you by posting? I mean they are all referred by you. Then you earn 25 per cent of their earnings. If you are interested to write, there are quite a number. Look for a link to a site called Helium.com. They pay when people read your articles.

• China
8 Apr 09
Hi, this is a good discussion, i have been looking for online work too, i'm agree with you that i am wanna to looking for the program is legit work and start up fee, and also i don't like to introduce more referrals because i'm not good at speaking, if you have good idea for earn extra money on line and start up fee, could you share with me?

• United States
30 May 08
You have got many good answers ! I have been looking for online work too . I just started testing the water last weekend. I dont wanna make much . Maybe $200 -400 extra a month.