OMG it is so HOT today.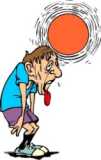 Australia
March 5, 2007 5:46pm CST
It is going to be 42* here in Perth today that about 106* i think in America. Its only early and its hot already, im going to melt today for sure. I dont know how people work outdoors on days like today, i would be in hospital with heat exhaustion, whats the weather like where you are now?
4 responses

• United States
7 Mar 07
Right now it is -16.66 C or 2 above F. We are at the tail end of Winter in Minnesota USA. We had 30 inches of snow about a week ago and now it is cold and there is thick ice on the roads and sidewalks. I fell on the ice three times this past week - so my back is not doing so good! I am not a lover of extreme temperatures either direction - but tend to prefer spring or fall season as the temperatures are much more comfortable and suitable for long walks - something I dearly love to do!

• Australia
7 Mar 07
I love the cooler weather too, when you can actually get out and do things, the last 2 days have been 42*c and today is going to be 38*c but humid its 6:30am and its already 24*. I hate the heat and cant function properly when its this hot. I have never had snow so it must be pretty cold there, i think the lowest temp we had was overnight it got down to 3*c with 14*c during the day, im so glad weve got a good heater.

•
5 Mar 07
It could be worse, you could be here in the English rain, Its 10oC and completely depressing, wish i could comnplain about the heat

• Australia
6 Mar 07
at least when its cold you can do things to warm up, when it hot you dont want to do anything expecially when it this hot. Its only 9am and its 26*c already

• Canada
6 Mar 07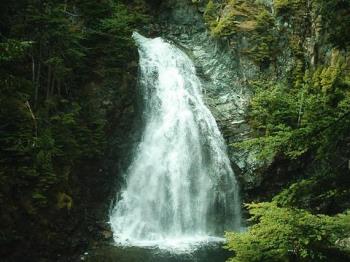 Oh hush up all of you.. LOL.. I'm so jealous of you all. Up here in Northern BC Canada it's cold and rainy and threatening to snow yet again. Although I saw caterpillars today so I'm pretty sure spring is on it's way. And ps.. I love your avatar. It looks almost like a falls that we have near here I love to go to. I'm going to try to add it to this post but I haven't had much luck when it comes to adding pictures to my posts here.

• United States
5 Mar 07
I live in San Diego, CA and our weather today is 72F. It is freaking hot...I hate it! It's still spring but I felt like it's summer already.