Is He Like Your Father?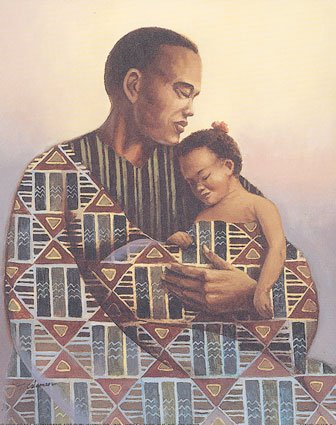 United States
March 5, 2007 6:38pm CST
I am not sure about the majority of you, but growing up I thought that my father was the most incredible man I have ever known. Although he was alive for only 10 years of my life, he made a huge impact in my life. When I entered my teens, I often heard adults talk about the desire to find a husband like their father. Now, when I grew old enough to understand this I came up with the conclusion that women dream of this because they always feel a sense of safety and warmth with their dads (although not all females have a good relationship with their dads). Now, my question to you...do you ever think of yourself with someone who is just like your father or are you married to someone like your father? Do females still search for men who remind them of their dads? What do you think?
2 responses

• India
2 Jan 08
Hi, I am a dad now and I love my dad too. Still after the depart from my spouse I am unable to bee with my daughter without a legal order. So I feel that emptiness too deep in me. Still the value of dad might be unknown to my baby who is 10 months old. The spouse who departed me did this for her with her dad opinion. Hence I feel the dads have varieties of faces as do some wifes. It the affection one daughter gets from dad is more valued or may the how girl views her dad becomes valued when she actually love or like him.

• United States
4 Jan 08
Thanks for sharing that. I am sorry to hear that you don't get to spend much time with your daughter. I hope that as a result, in the future the between the two of you there will be a bond that will be unbreakable. All the best. Be blessed and always positive.

• United States
6 Mar 07
He is nothing like my father, that is why I married him!

• United States
31 Dec 07
Simply put. Some of us do look for someone who doesn't have the tiniest comparability to our fathers. Happy loving...and blessings for the New Year!